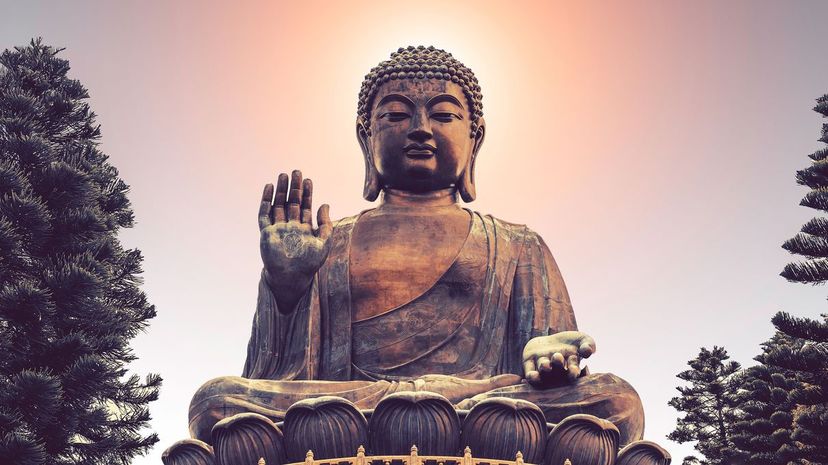 Image: anuchit kamsongmueang/ Moment/ Getty Images
About This Quiz
From Judaism to Islam, Buddhism to Neo-Paganism, Christianity, Juche and everything in between, the religions of Planet Earth are as diverse as its people. Some faith systems have their roots thousands and thousands of years ago, whereas others are younger than electricity. Some are liberal, evolving and open to interpretation, whereas some religions (or sects of religions) adhere to tradition and regard their religious texts as the literal "Word of God." Some belief systems are mutually exclusive and others allow room for multiple traditions.
Some religions are labeled "monotheistic" (believing in only one god) and others "polytheistic" (believing in many). That being said, matters of the spirit aren't always cut and dried, and many faiths, whether scholars label them as such or not, are somewhere in between, with beliefs about many aspects of one divine entity. Some religions take place strictly between an individual and the divine, whereas others rely heavily on community and shared cultural heritage.
Religions evolve over time, or else their relationships with the changing world around them evolve out of necessity. Some faiths have been historically intertwined in politics; others have not. The history of religion is rife with prophets, teachers, messiahs, wars, corruption, phenomenal acts of goodwill, clashing ideologies and the struggle for peace. Despite differences and tensions, most faith systems (at least at their theoretical core philosophies) work to better the world and provide meaning and spiritual sustenance to the human beings in search of it. Amen! 
Now, if you think you can ace this World Religions 101 quiz, start scrolling!
anuchit kamsongmueang/ Moment/ Getty Images