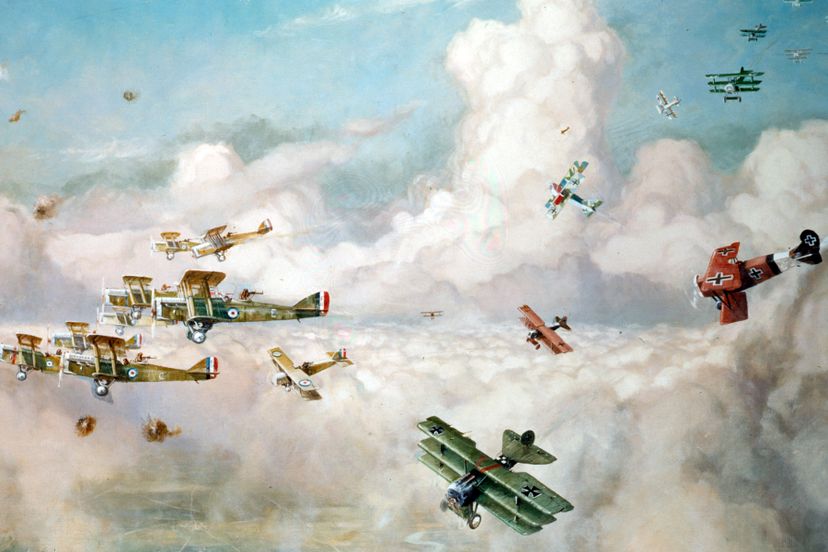 Image: Derek Bayes Aspect/Corbis
About This Quiz
The assassination of Archduke Franz Ferdinand was the event that launched the world into a war that would span more than four years and occupy every ocean and nearly every continent of the world. But do you know which terrorist group was responsible for the assassination of Ferdinand?

This was the war that pitted the Central Powers (Germany. Austria-Hungary, Bulgaria and the Ottoman Empire) against the eventual winners, the Allied forces. But with advancements in warfare strategy and military technology, more than 16 million people, soldier and civilian alike, died by the end of the war, leaving many to wonder if there ever was a winner. 
This was the war to end all wars, yet would sadly be repeated with even worse carnage 20 years later. How much do you know about the first world war? Well, you're about to test your limits. Do you know which weapon discovered by the Greeks was never implemented in warfare until World War I? Or, can you recall the nickname for the famous German fighter ace later parodied by a comical dog?
The history of World War I is a horrific time in history, but thanks to buffs like you, we'll be cautioned against repeating the past. Are you ready to arm the trenches and take up this quiz? It's time to lead the attack!
Derek Bayes Aspect/Corbis