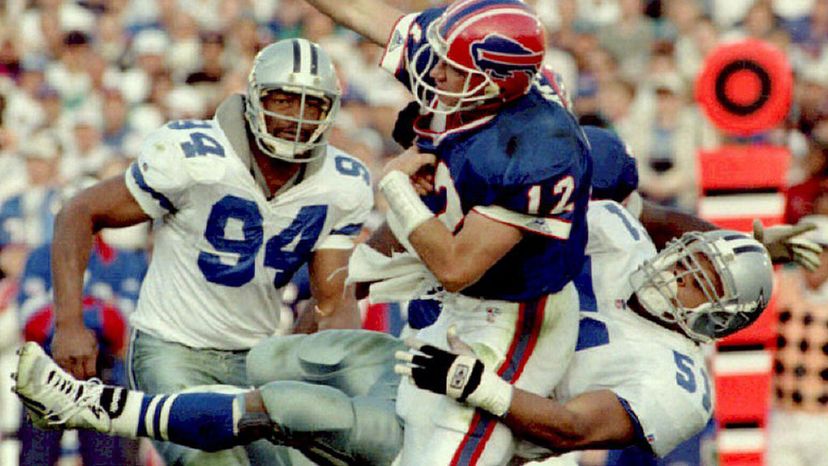 Image: refer to hsw
About This Quiz
As basketball great Kareem Abdul-Jabbar once said, "you can't win unless you learn how to lose." Unfortunately, some teams and individual athletes are better at the latter. For example, 2018 was a big year for the Cleveland Browns, not because they had a winning record or made it to the playoffs or anything like that, but because they finally cracked a 635-day losing streak with an actual, honest-to-goodness win (not a tie). The long-suffering people of Cleveland were treated to free beer, courtesy of Bud Light, and hot-off-the-draft quarterback Baker Mayfield proved he's probably worth his hefty paycheck, after all. Ironically, the Browns' impressively bad run isn't even the longest in NFL history, but more about that in the quiz...
For every sad, sad losing streak there's blessedly a winning streak to lift our spirits. Although he certainly lost a few matches during the time frame, men's tennis great Roger Federer currently holds the record for most consecutive weeks (237) at number one in the ATP world tour ranking list, with 310 weeks in the top spot throughout his career. Perhaps he took a tip or two from the Miami Hurricanes men's tennis teams of 1957 to 1964, which enjoyed 137 consecutive wins, a record that has yet to be toppled!
The truth is, few athletes are able to avoid the dreaded winning drought, it's just that some of them do it more spectacularly than others. And as much as everyone loves to set a record, they'd prefer it not be a record for losing. Take our quiz to see how much you know about some of the worst losing streaks in sports.