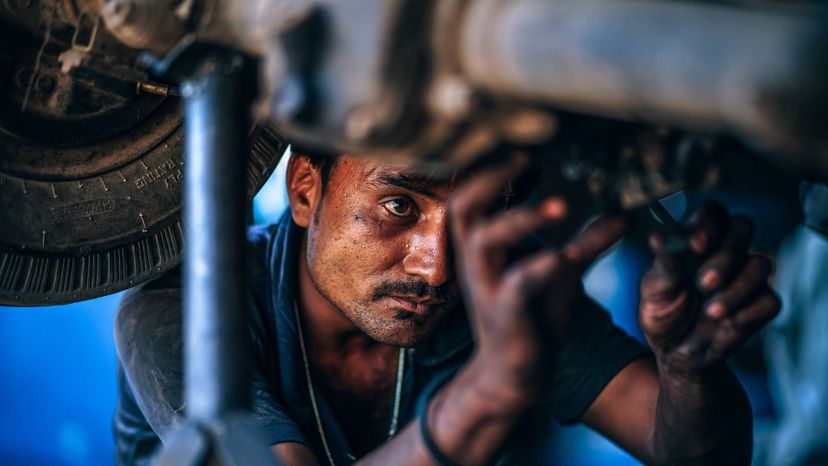 Image: pexels
About This Quiz
Can you MacGyver car repairs using a wad of bubble gum, a paper clip and some shoestring? Could you handle being stuck absolutely in the middle of nowhere, thanks to an unexpected car problem?  Even if you've never been stranded on a dark road, with faint banjo music coming from the trees and what feels like a thousand eyes staring at you from the darkness, you need to take this quiz!

Thanks to this day and age of communication, most people rely heavily on their cellphone, in-car communications system and the proximity of roadside assistance to take care of everything from running out of gas to fixing a flat tire. Some people think these conveniences are making us soft, and there's plenty of evidence to back that up. After all, people have called 911 in a panic because their car's battery died and they don't know how to manually actuate the door locks to get out. 
Some have proposed putting the steps for changing a flat tire on the driver's license exam for different states. Sadly, plenty of people probably wouldn't be behind the wheel, but you really have to ask if that's a bad thing or not.
Could you survive fixing different car issues without help? Take this quiz right now and test your own preparedness.