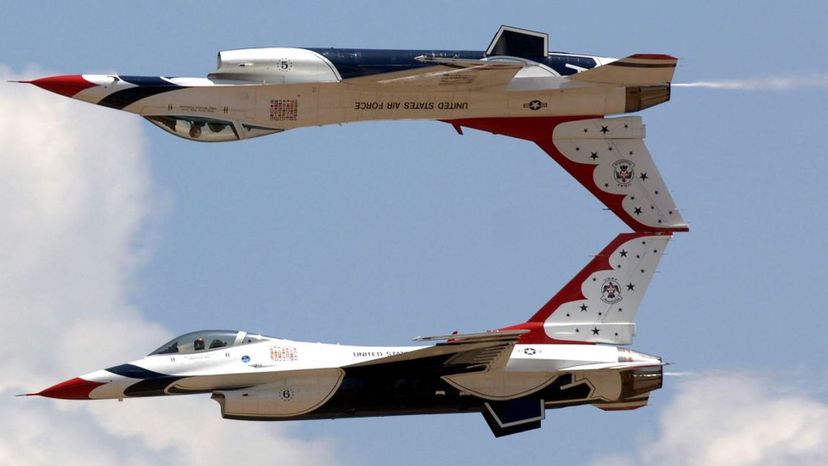 Image: David Armer
About This Quiz
You don't get to soar through the heavens on mighty wings unless you manage to first pass Basic Cadet Training. In other words, you'll crawl through the dirt (and the pages of a lot of textbooks) before you graduate from the United States Air Force Academy. 
It's one of the nation's premier educational facilities, with an 8-to-1 teacher-to-student ratio and a reputation for excellence. And only 12% of applicants are accepted. In this Top Gun of a quiz, do you have what it takes to graduate from the academy? You may have mastered Flight Simulator on your PC, but getting through the Air Force Academy will demand a lot more from you, from physical fitness to book learnin'!
You can't just jump into a cockpit and jet off into the clouds. And most students at the Air Force Academy don't become pilots, anyway. The bulk of these officers will perform other duties of the service, including a lot of red tape paperwork. But will you even make it to graduation?
In addition to the tough classwork, these young men and women must be very physically fit, emotionally sound, and ready to fight for their country. Hit the afterburners in this Air Force Academy quiz now!