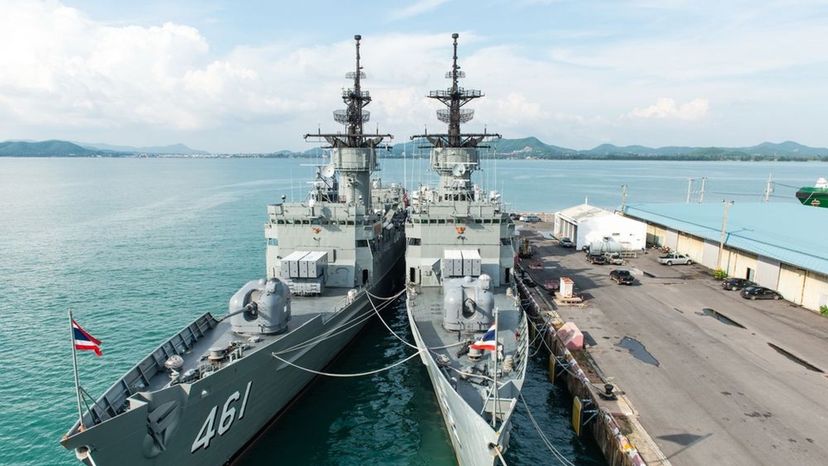 Image: Shutterstock
About This Quiz
In the days of the American Revolution, these words became immortal: ""It follows then as certain as that night succeeds the day, that without a decisive naval force we can do nothing definitive, and with it, everything honorable and glorious." America's commander-in-glory, George Washington, was the one who uttered this timeless phrase. Since then, militaries around the world have relied on powerful navies to conduct vital missions of national security, conquest, and survival. In this briny quiz, what do you know about the most famous navy ships of history?

Whether you're referring to aircraft carriers, battleships or frigates, navy ships are invaluable tools of warfare. With big ships and big guns, admirals can patrol the seas, deliver precious munitions, and of course, blast other enemy ships right out of the water. Can you name some of the most important ships of the World Wars?

From the USS Constitution to the USS Monitor, America in particular has built and maintained some of the biggest and baddest warships ever. Just see the USS Enterprise as proof. But other nations, from Japan to Britain to Germany, have built carriers and battleships of immense power, too.

Are you a fleet admiral or a lifetime swabbie? Hop into the crow's nest of this navy ship quiz now!