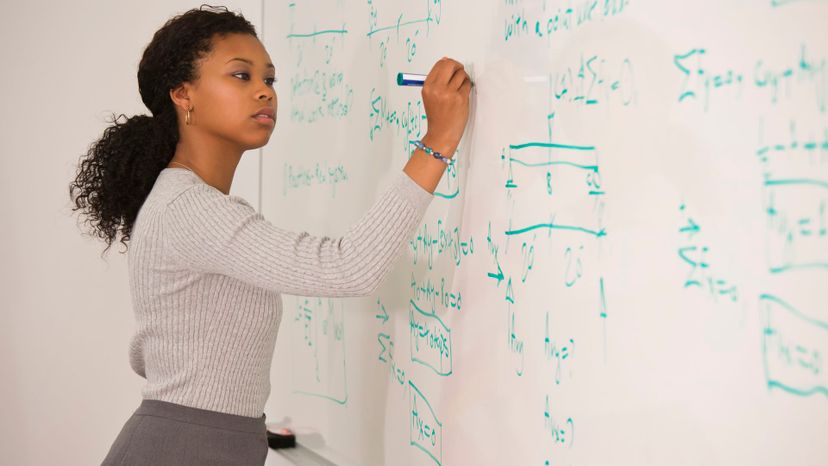 Image: Ariel Skelley/DigitalVision/Getty Images
About This Quiz
Ok, first things first. That calculator on the side of your desk... put it away. Lock it in a drawer if you have to. 
This is a mental math test and you, yes you, are going to get through it using just your brain! That old gray matter that remembers every bit of math from high school. Yes, it is there somewhere. Compartmentalized, locked away, just waiting to spring into action to help you through this tough quiz.
And believe us when we say that this mental math test will push you to the limit. Addition, subtraction, logical math reasoning, division, multiplication. You are going to have to be on your toes if you want to ace this one. 
But don't worry, you have all the time you need to go through 35 questions, each one pushing you, the prime mathlete, to the limit. Go where no mathlete has ever gone before! Aim for the 99th percentile. You can do it!
And if you are truly stuck and don't know the answer, our little helpful hint will just push you in the right direction!
So what are you waiting for, champ? Let's get this done!
Good luck! Ready, steady, MATH! 

Ariel Skelley/DigitalVision/Getty Images