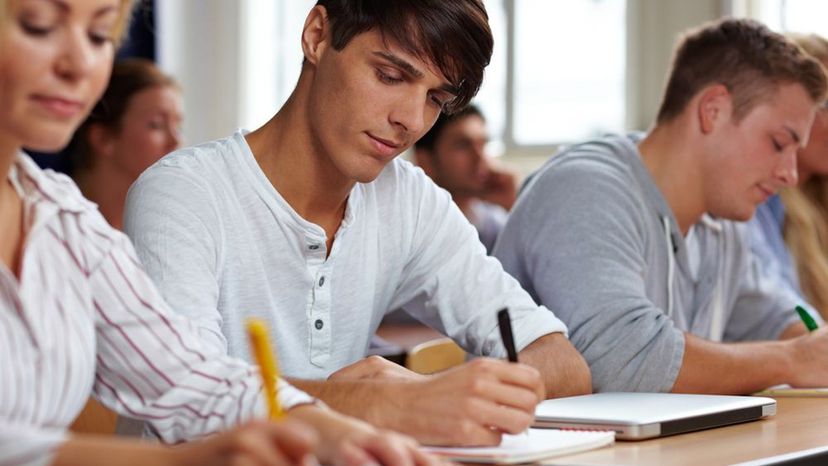 Image: shutterstock
About This Quiz
Let's face it: It's been a long time since we've had a prime-time quiz show that has become a smash hit and national obsession. Sure, there's always "Jeopardy!," but we miss the late-1990s glory days, with prime-time shows like "Who Wants to Be A Millionaire?" and "The Weakest Link" and "1 vs. 100." If you're anything like us, you miss them too. Celebrity game nights and shows with cute kids are fun, but you're not just smarter than a 5th grader, you're probably smarter than a college professor, and you miss the days of smash-mouth trivia competition. 
Well, we're here to help. Our 35-question quiz will test you on a little bit of everything: science, geography, entertainment, history, and more. For example, do you know in which part of the world you'd find chilly Lake Baikal? Or where in the human body you'd find the cochlea? How about the name of the actress who was the first to be paid a million dollars for a role? (Hint: it was more than a few decades ago).
So, while you're waiting for the next prime-time quiz show to come along, play along with us and keep your trivia chops sharp. We'd wish you good luck, but we know you don't need it.