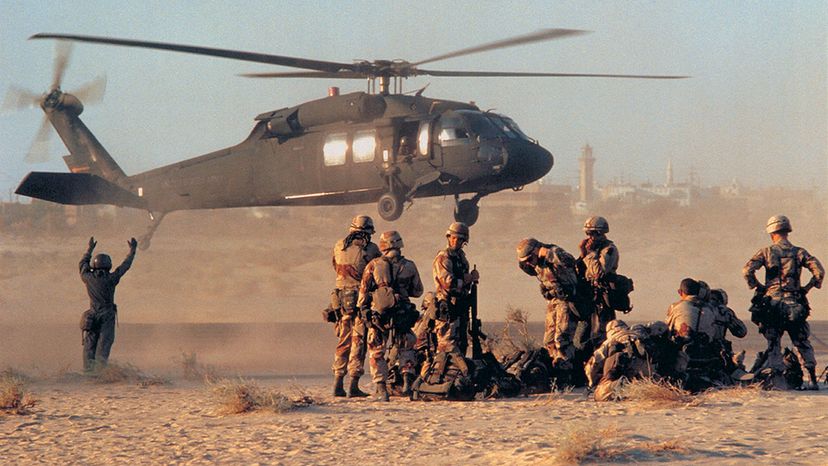 Image: Frank Rossoto Stocktrek/DigitalVision/Getty Images
About This Quiz
The military has been around for centuries- ever since countries decided that it was important to have some kind of defense system in place, should anything or anyone feel the need to attack their countries. Years later, and these bodies are still in place and for many more reasons than the initial one of just protecting the state. And as time has passed, the equipment that they've used has also changed. Gone are the non-technological items that take time to mobilize. Gone are the guns and cannons that need stoking and time between firing each round. Today, we have a variety of items that not only help us get the job done faster, but are also more effective. 
But can you name these things? We're going to tell you what some of them do and it will be your job to pick out the correct name in a sea of options. We're also going to ask you the names that certain objects go by and you'll need to answer them all correctly- especially if you want to prove that you're in the 99th percentile. 
If you're ready to show off your military intelligence, let's get started.