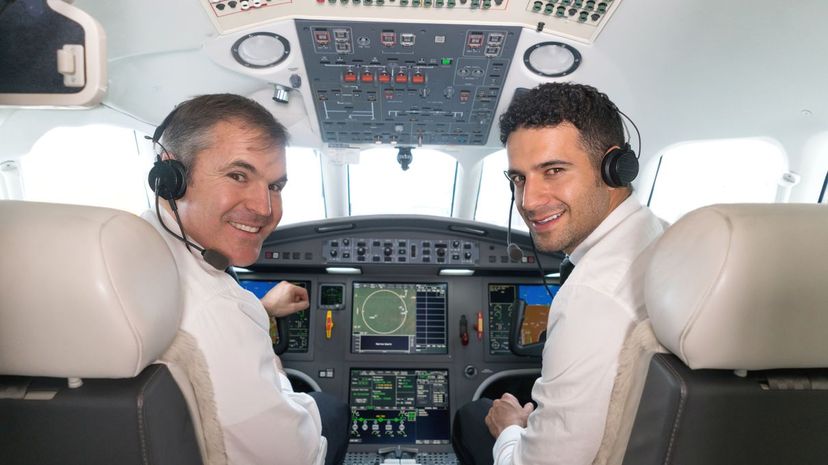 Image: andresr/E+/Getty Images
About This Quiz
Since the days of the Wright Brothers, millions of Americans have dreamed of soaring through the clouds in the pilot's seat of a gleaming plane. Some would love to scream through the wild blue yonder in an F-35 fighter, while others would be perfectly content cruising along in a little Cessna. No matter your bird-like dreams, you'll first need to understand basic aviation principles and figure out how to control various parts of an airplane. How high do you think you can fly in this inspiring aviation quiz?

Many of the basic principles of flight are relatively intuitive. You know that you're going to need speed in order to get that 747 off the ground. Do you recall how the aircraft's motors make this happen? And, of course, the aerodynamics of the contraption matter, too – and every plane is a little different. That means a Concorde jet handles a lot different than an Alaskan bush plane.

You may have failed physics in high school, but if you want to be a pilot, you'll have to remember exactly how various forces come into play during flight. Lift, drag, thrust, as well as pitch, yaw, and roll are all vital aspects of safe aviation.

Climb aboard for this aviation quiz now! And please remember to buckle up, because our tough questions will create a lot of turbulence.