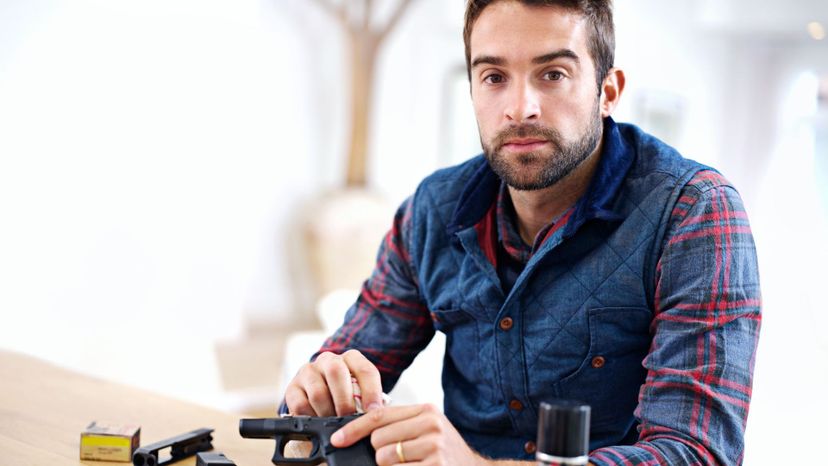 Image: Yuri_Arcurs/E+/Getty Images
About This Quiz
Because guns don't grow on Remington trees, for centuries, gunsmiths have been an integral part of the firearms manufacturing process. They often conjure ideas for brand new weapons and they have all of the varied skills – from wood carving to metal working to physics – necessary in building and testing these contraptions, too. They are part scientist, part artist, and their work finds its way into the hands of hunters, recreational shooters and soldiers the world over. Do you really know anything about what it takes to become a gunsmith?

Every weapon, no matter how finely manufactured, is different from others. That means their accuracy varies, too. Gunsmiths can calibrate and customize weapons of all type to make them better than any factory could hope to.

Gunsmiths don't always make brand-new weapons. Often, they specialize in repairs, fixing worn or broken components to make handguns, rifles, and shotguns safe and accurate again. In doing so, they can reduce the hazards associated with shooting and making the firearm much more effective.

Take aim at this gunsmith quiz now! Let's see if you're the next John Browning!


Yuri_Arcurs/E+/Getty Images