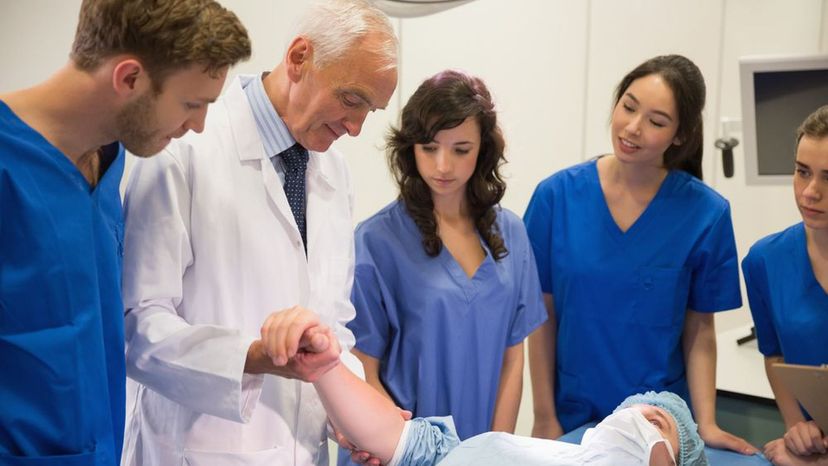 Image: shutterstock
About This Quiz
The Medical College Admission Test, commonly known as the MCAT, is a tough test that probes the minds and knowledge of prospective medical school students. Spanning multiple disciplines, it requires deep knowledge of biology, chemistry, critical thinking skills, and reasoning ability. Do you think you have what it takes to tackle topics covered on the MCAT? This quiz will let you know.

First started in the post-WWI era, the MCAT is a rigorous exam. Most students need an entire workday to complete the test. If you fail, you can try again … but only up to three times per year. That means a low score can delay your med school plans by months or even years, or it may permanently delay your dreams of becoming the next Doogie Howser or Hawkeye Pierce. Fail the MCAT seven times and you'll never be accepted to a medical institution in the United States.

Although the test covers a wide range of topics, it really emphasizes biochemistry. You'll also see many questions about cell biology, general chemistry, organic chemistry, and everyone's favorite – statistics. Behavioral sciences are also critical.

How badly do you want that shiny new stethoscope? Grab your scalpel and dig into the guts of this MCAT quiz now!