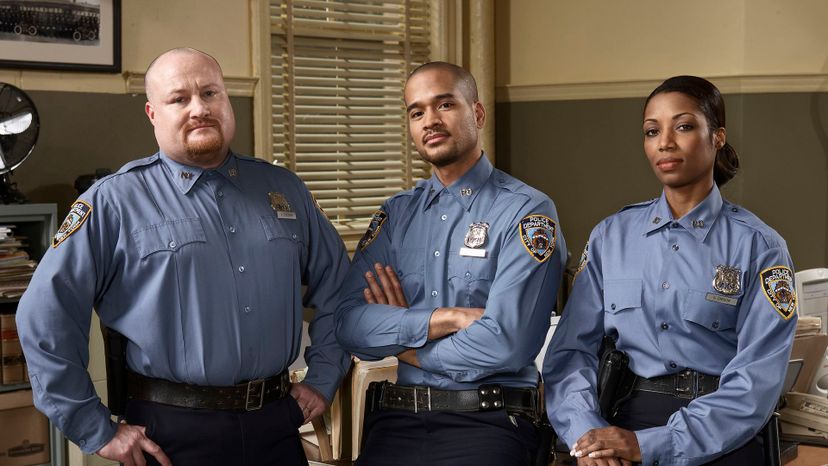 Image: Darrin Klimek/DigitalVision/Getty Images
About This Quiz
Oh, the world of law enforcement: it just isn't as glamorous as TV and the movies make it seem! If you're intent on applying someday to serve on a police force, you should know that you won't pull or use your gun nearly as often as Hollywood would have you believe (though you have to stay certified with your service weapon). You probably won't run down criminal suspects like a lion running down an antelope on the savanna (though, again, you have to stay in shape). You'll do a good bit of paperwork, go to court to testify, and respond to quite a few uneventful incidents of alarms going off, suspicious vehicles or behavior, and the like. 
So, given all that, what's an entrance exam like? Well, first off, a written exam is only part of the process. Naturally, there's an in-person interview and a physical-fitness test. But the written exam is going to test you on things like ethics, judgment, and a baseline understanding of the law, especially concerning searches and search warrants. It might surprise you to know that you'll also be tested on math, spelling, and grammar. Not, however, at a very high level. That's right - to be a cop, you have to prove you're smarter than a 5th grader!
Are you ready to see how you'd stack up? Test your fitness to serve now with our quiz!