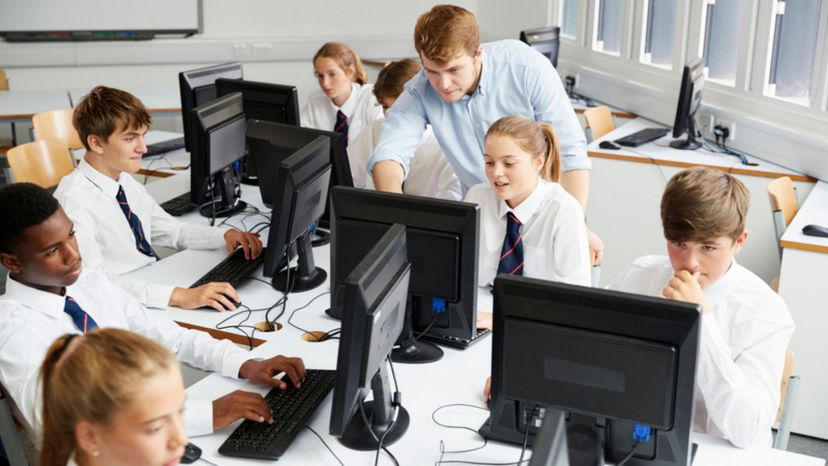 Image: shutterstock
About This Quiz
Did you graduate at the top of your class in high school? Did you make the honor roll every semester? Even if your answer is yes, how much of what you learned do you still remember? Take this quiz to find out just how much information you've retained.
Even if your favorite part of high school was simply hanging out with friends, you were bound to have picked up a thing or two that you probably still remember. Some people claim they rarely use what they learned in school, but the truth of the matter is, you probably remember more than you thought you would. Take math, for example. You use math every time you adjust a recipe or mentally calculate prices at the grocery store. And, hey, how about trivia night at your favorite pub, huh? All that knowledge you once thought was useless may have won you a tournament or two.

We have the utmost faith that you've retained at least a bit of the knowledge you learned in high school. Now, the question becomes:  exactly how much do you remember? You're just a few minutes away from finding out with this quiz! Who knows — the answer may shock you!