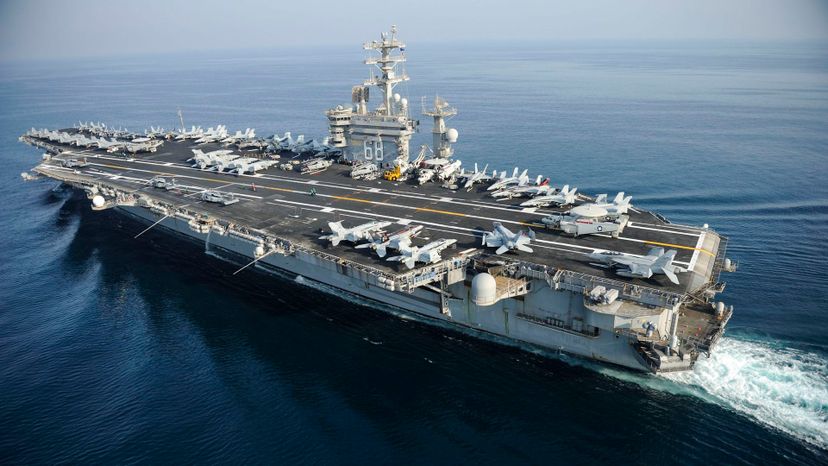 Image: Stocktrek Images/Stocktrek Images/Getty Images
About This Quiz
You won't get sea sick from this quiz!  No one will lash you to the mast, either ... heck, most of these ships don't even HAVE masts in the sailing sense.

The United States Navy has reasonably strict classifications schemes and nomenclature when it comes to the wide array of vessels that they have commissioned throughout their history. The names of all commissioned ships of the United States Navy start with "USS", which simply stands for United States Ship. When it come to ships, the United States Navy has come a relatively long way from its moderately humble beginnings to the modern powerhouse that it is today. 
In fact, the United States Navy is currently, without a doubt, the world's largest navy when it comes to ships (having approximately half of the world's aircraft carriers). Ships in the United States Navy have oftentimes been iconic on a global scale; being the first to achieve milestones, setting records, and leading in advancements. In this quiz, we've taken a handful of U.S. Navy ships from the past few centuries and put them together to see if you can correctly guess when they were commissioned! So, let's jump right in and get started!