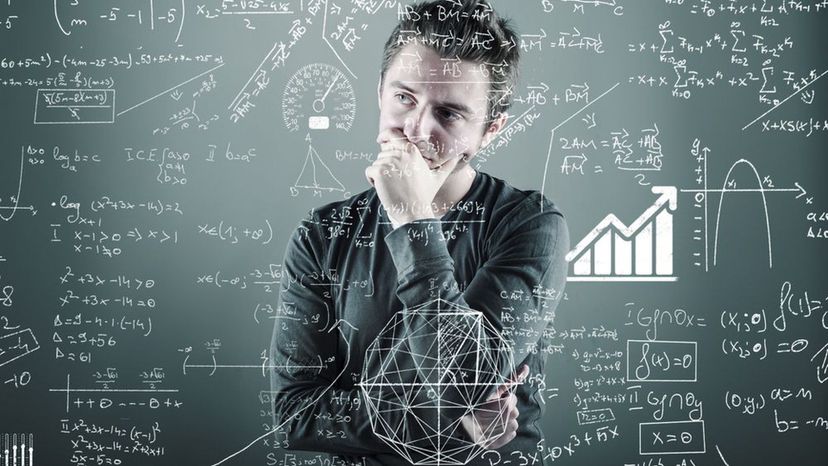 Image: shutterstock
About This Quiz
So you pride yourself on your numbers game, do you? 
Addition, subtraction, multiplication and division. You have them all done 100%. But what about percentages? Know anything about them? A few long-winded math questions? Would that throw you off the trail?
No? Well, then you are a formidable mathlete, are you not? Like that word? I think I just made it up, but it's perfect for a math boffin like yourself. Mathlete... I like that.
Ok, mathlete. Let's really put you to the test with the most difficult mental math problems you would have come across on the world wide web. Scared? You shouldn't be. They're tough, but if you take your time, there is no reason that you won't score at least 50% on this test. 50% you say. You know you can beat that! But as we say, it's a tough test, so you're going to have to keep your wits and figures about you. 
Remember, no calculator allowed - just that biological calculator, your brain! 
Let's see how many of these tough 35 questions you can get right. Don't worry if you are really stuck - we have provided some hints to help you along.
Good luck and ace it!