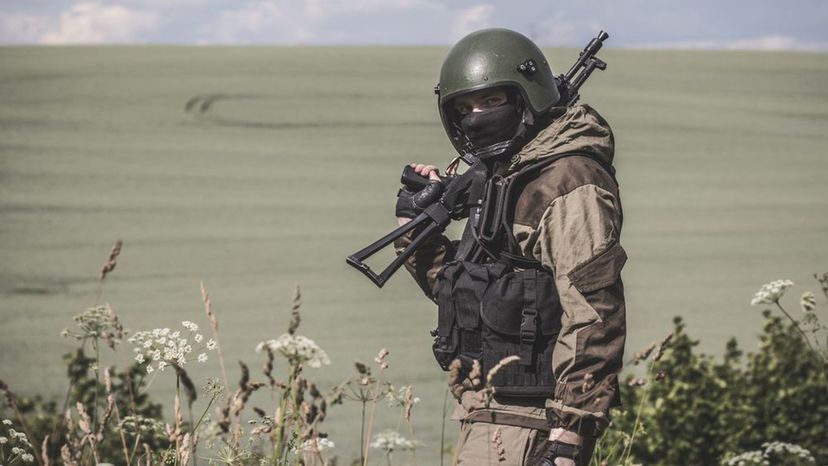 Image: Shutterstock
About This Quiz
What comes to mind when you hear the word "mercenary"? A reckless hired gun? A hardened ex-soldier with no moral compass? A commando with a thousand-yard stare and his kills notched into his gunbelt? All of these things might come to mind. There's still a subset of "men's fiction" devoted to the romantic idea of the mercenary, who might seem as rare a figure nowadays as the pirate. 
The truth is a good bit different. These days, the term "mercenary" has fallen out of favor, replaced with "private military contractor," which can refer to a company as well as an individual. And far from being amoral hired guns, many PMCs share the political beliefs and patriotic ideals of enlisted soldiers. Many work for their own country's government, to further its aims. This is especially true of the American contractors who were, and still are, working in Iraq and Afghanistan. Neither are private contractors dashing loners carrying out high-risk missions. The fact is, many PMCs work as security guards, bodyguards and drivers -- work that can involve long hours of boredom, little glory, and as much order-taking as regular army life entails. 
How well do you understand the world of private military contractors? Our quiz will cover the history of mercenary work, some of its famous figures, and its techniques and practices. Good luck -- even if you don't score high, you're likely to learn some things about this little-understood line of work!