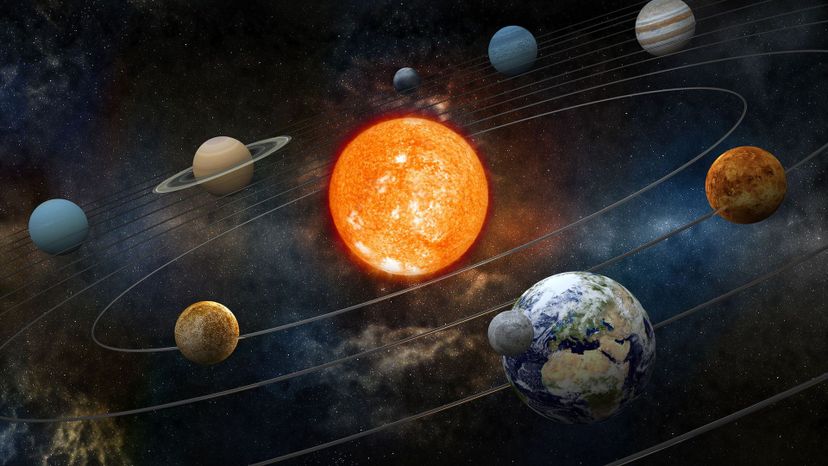 Image: adventtr/ E+/Getty Images
About This Quiz
Eight planets are going around our sun, plus one dwarf planet - and some astronomers believe there may be more out there that we have not yet seen. Four of the planets are considered the "inner" core, which includes Mercury, Venus, Earth, and Mars. They are mostly rocky planets, and at least one of them (ours) has plenty of life on it. 
The ones outside the Asteroid Belt are considered the "outer" planets and are generally larger. They are mostly gaseous planets, and some of them have rings, loads and loads of moons, a skewed orbit, or a tilted axis whereby one sun continuously faces the sun.
All of this is to say, the planets are very different, just like people. Some of them are predictable and warm. Others are cool and frosty. Some are wet, and others are, to put it frankly, prone to outbursts of hot and smelly gases. Some are fiery and boiling hot and continually erupting into storms.
Which of these sounds most like you? Are you a life-giving Earth mother type? Are you a rebellious and zany dwarf who cares not a whit what people think about you? Tell us about you, and we'll figure out which planet you are!