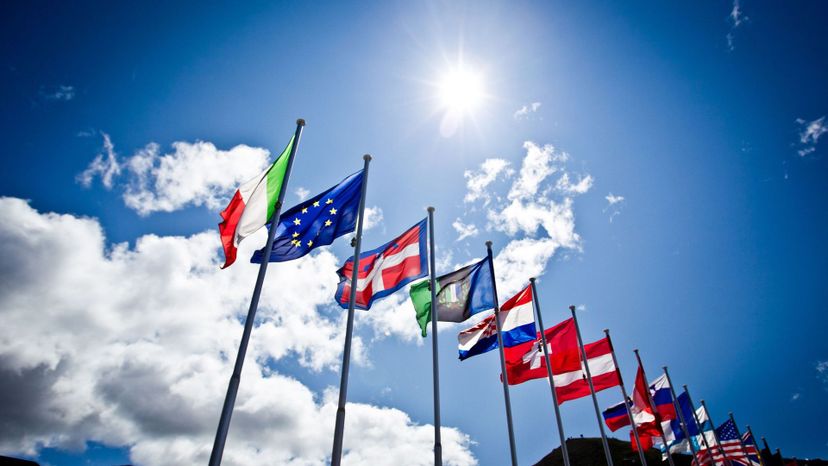 Image: Mike Hone/Moment/Getty Images
About This Quiz
The purpose of a national flag is to represent a nation at large. Sounds like a pretty big job! Do you think you can correctly match these 40 flags to their countries in this quiz?
Before flags achieved their high status, they were used in the military as a means of identification during a war. Flags were also commonly used for identification at sea, being flown from ships. Fun fact - when flown at sea, national flags are called "ensigns."
Flags being used to represent a country as a whole came much later. In fact, most European countries didn't even adopt a national flag until the 19th century! But, even then, national flags weren't commonly seen outside of government use. It wasn't until the idea of nationalism became widespread that flags began to be displayed in non-official contexts.
Because national flags are meant to represent a nation, it's very common for a flag to be changed after an important event in a country's history. For example, independence or the end of a war.
Everyone knows at least a handful of flags but can you identify 40 of them? We hope our quiz doesn't raise any red flags for you! If you're ready to test your knowledge, then let's get started!
Mike Hone/Moment/Getty Images