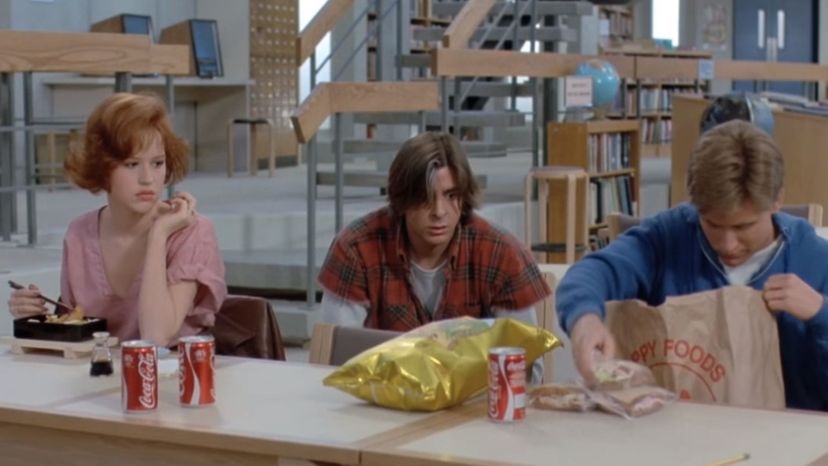 Image: Universal Pictures
About This Quiz
Remember the movie" The Breakfast Club?" Make sure you think before you answer, because if you say no, your retro-cool score goes way down. John Hughes made all sorts of fantastic teen movies back in the day; there was "Pretty in Pink," "Ferris Bueller's Day Off," "Some Kind of Wonderful," and of course who can forget the ridiculously awesome "16 Candles?" 
Still, despite all of those great flicks, there is still a special place in everyone's heart for "The Breakfast Club," a movie about five high school students that had to sacrifice a whole Saturday in detention for whatever it was that they did wrong. The students were the burnout, the jock, the nerd, the popular girl, and another girl that was just plain old weird. Needless to say, hilarity ensues, and the movie even gets a little bit touching as well. All John Hughes movies did after all. 
We know that one of these Breakfast Club characters resides deep within your soul, the only question is, how can we find out which one? Well, if you tell us which snacks make you go wild, we can pretty much guarantee we can tell you which character is most like you. Because all of you are pretty bizarre, some of you are just better at hiding it, that's all.