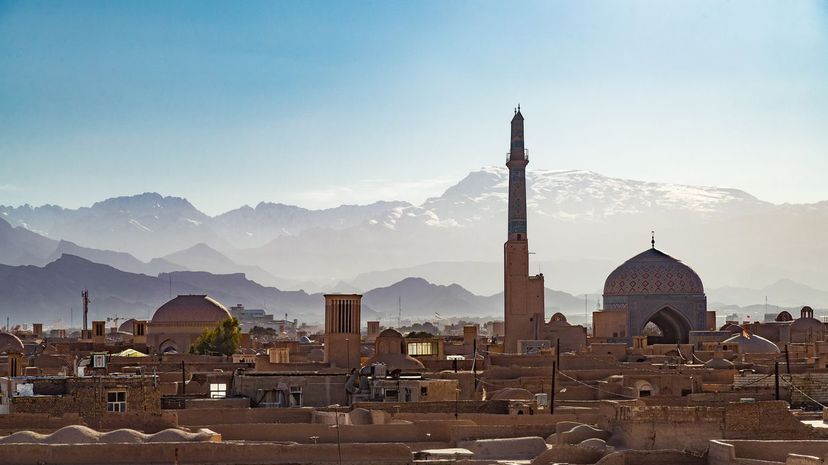 Image: Jean-Philippe Tournut / Moment / Getty Images
About This Quiz
From the bustling boroughs of New York City to the beaches of Sri Lanka, residents who proudly declare their love for their home town often have no idea that the place they call home was once called something completely different. Major global capitals like Seoul, Ho Chi Minh City and St. Petersburg were all known by other names just a century ago. Even entire countries, from Belize to Thailand, will have different monikers if you can dig up an old enough map. 
While there's no doubt that place names are much more fluid than they appear, have you ever wondered why this happens? After all, it would certainly be a huge shift if Canada changed its name to New England next year, or if Parisians had to start calling themselves Eiffel-ians, right? Yet these are precisely the kind of humongous shifts people have become accustomed to throughout the centuries. As you can imagine, many place name changes are associated with changes in leadership, whether a move from colony to independent nation or to accommodate a new regime or ruler. Others result from a merger or separation between two groups — think 13 Colonies to United States or Germany splitting into East and West. Some swaps take place because a place name has become a real problem, which actually happened to cities with names like Berlin or Swastika during times of war. Finally, a publicity stunt or promotion designed to increase trade or tourism can lead to a city or town being renamed as part of a rebranding effort.
Think you can guess the new names of these cities and countries if we give you their former titles? Prove it with this quiz!
Jean-Philippe Tournut / Moment / Getty Images