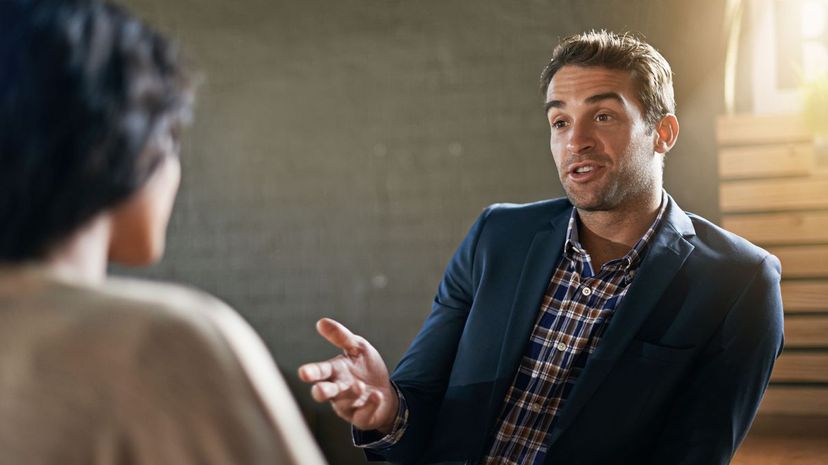 Image: PeopleImages/E+/Getty Images
About This Quiz
Most people think that you are what you eat, but we think you are what you say! As you go through this quiz, we are not looking to see how impressive your vocabulary might be. Instead, we are attempting to learn about you by seeing the words that you tend to use in your everyday speech. 
When you read our questions, try to avoid thinking about the answers too much. Simply choose the response that resembles the word you use most often. Once you're done, we will relate all the words you've chosen to the known personality traits throughout psychological realms. Every word you pick matters, but it's the sum at the end that matters the most! Do you think your words will give you away, or will we be led astray by your intelligence? 
Whether you use the biggest words possible or you simply get to the point, we'll pick up on the things you are saying when you're saying something. You are giving off a lot more than what comes out of your mouth, and you'll give us enough information to make an accurate call. Will we get your personality as right as your best friend would? We think we will!