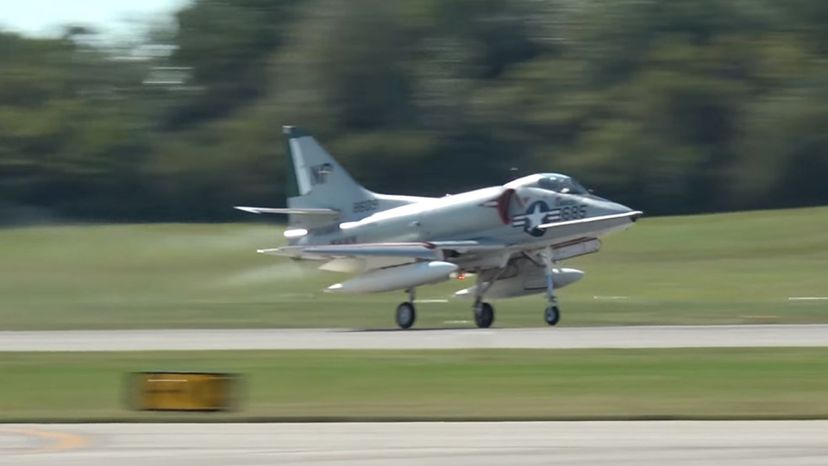 Image: AirshowStuffVideos via Youtube
About This Quiz
Manned flight has altered the course of humanity. From breaking the sound barrier, to flying around the world on a single tank of fuel, humans have used airplanes to push the boundaries of exploration and limits of endurance.

Aerospace history is filled with jaw-dropping statistics and amazing personalities. Did you know that two different unrelated pilots with the surname, Yeager, broke separate aircraft records?
Do you know that the most mass-produced airplane in the world isn't a commercial jet? Do you know what it is? Do you know what metal you can't bring on an airplane because it might react with the aluminum? 
Don't be surprised at the amount of fuel Boeing 747 can hold, or how wide the wingspan of a Dreamlifter cargo plane is. The cruising speed of a commercial jetliner might even surprise you! From the Wright brothers to Dick Rutan, do you know how many major historical figures were involved with bringing air travel into the modern age?
Find out how much you know about the aircraft of the world. If you're a true aircraft whiz, then this quiz should be easy!