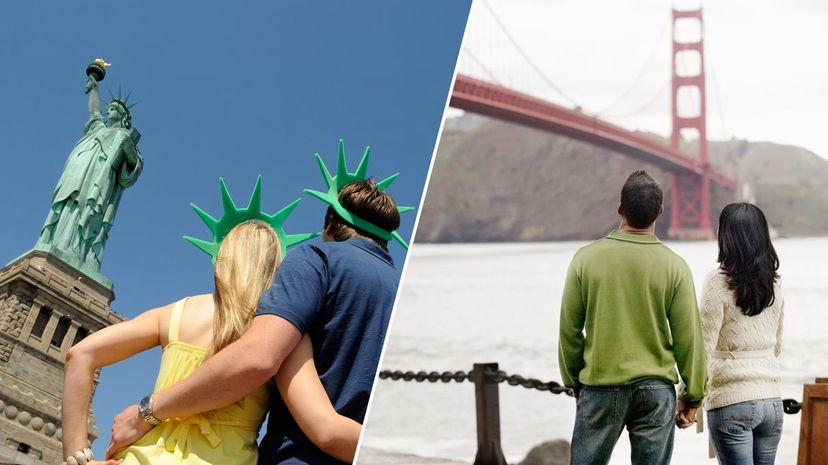 Image: Shanna Baker/Moment/Getty Images / Randy Faris/Fuse/Corbis/Getty Images
About This Quiz
There are 50 states in the United States, and all of them are different! States like Arizona and New Mexico might share some geographical features, but that's where the similarities end. There are traditions, foods, accents and customs that vary from place to place, and it's our job to figure out where you would feel right at home. 
As you answer each question, you'll give away a little bit about yourself and a whole lot about the things you appreciate in a location. Not everyone is cut out for the hustle and bustle of New York, but not everyone could handle living on a farm in Texas, either. No matter what you need in the place you live, there's a state out there for someone like you. Which one is it, though? 
Be yourself and make honest choices! Every response you provide will mirror a trait found in each of America's unique locations. Once we add them up, we'll map out the coordinates of your perfect state, and we'll let you know where you need to point your moving van. Will it be as far north as Portland or as far south as Tampa? Stick around for the results and find out!