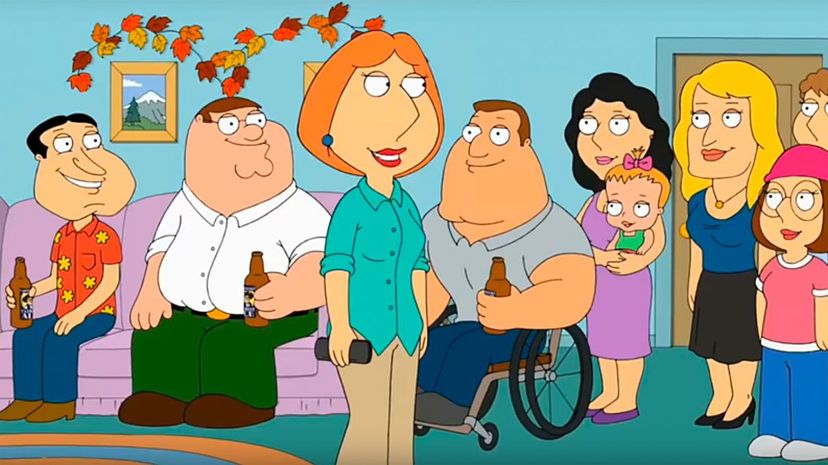 Image: Fox
About This Quiz
"The Simpsons" brought animation to prime time with its "adult" content — its benign swearing and violent content inspired some protests. This content also inspired dozens of crude animated series through the years. Among the animated series that were created, "Family Guy" has probably been the most resilient. After being canceled by Fox in 2002, it was picked up by Adult Swim. Sky-high DVD sales made Fox realize that they made a huge mistake, so they brought the show back, despite the questionable content. 
Fans love "Family Guy" for its unapologetic nature and the fact that it is a cross section of small town America (if you don't consider how out-of-this-world some of the characters and situations are). However, it's the characters that keep us coming back to the show. They are ignorant, arrogant and kind of stupid, but they are hilarious, honest and representative of what Americans really are: complex. 

If you have been an avid fan of "Family Guy" since it was released in 1999, you can probably name just about every main character, but this quiz is going to be a little tougher than that. Take this quiz to see just how many of these memorable supporting characters you can name.