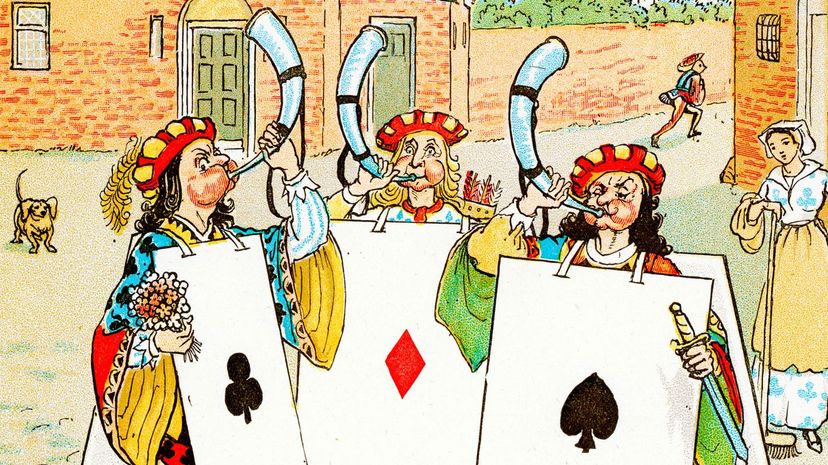 Image: duncan1890 / DigitalVision Vectors / Getty Images
About This Quiz
Nursery rhymes have long been used to help soothe restless babies and send drowsy children off to sleep. They're generally very innocent-sounding ditties about lambs, pigs, goats and other barnyard animals. They're often musically simple and easy to remember. Of course, true aficionados of the form know that some of them have very dark origins. For example, "Ring a Ring of Roses" is actually a song mocking the horrors of bubonic plague. Still, the result is a charming song that is fit for the playroom and the under-8 audience.
How well do you remember these ditties? Your parent or guardian likely sang most of the most popular ones to you hundreds of times, but that was a long time ago, and it's often hard to recall things precisely from early childhood. If you have kids of your own to look after, you may have brushed up more recently, but getting the songs word perfect can still be a challenge. After all, it's not as though your toddler is going to correct you (at first, anyway).
That's why we've put together this quiz — to see whether you remember the best nursery rhymes of them all, and if not, to help you figure out which ones you need to review before a wisecracking four-year-old looks down on you for the gaps in your knowledge. Let's get started!
duncan1890 / DigitalVision Vectors / Getty Images