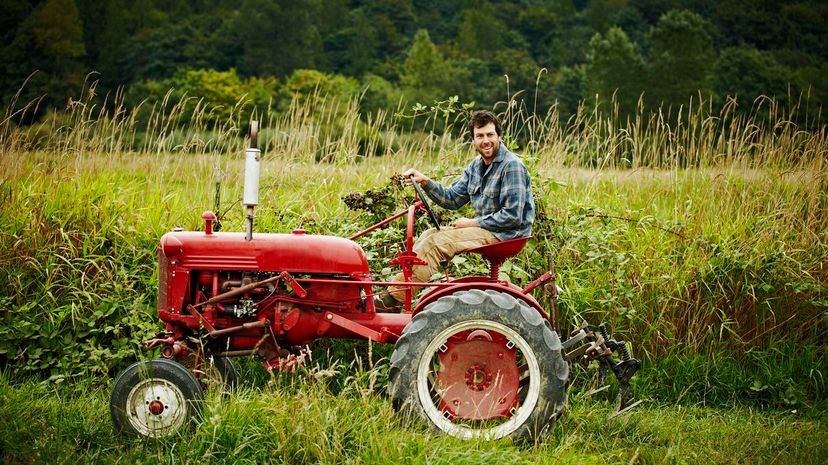 Image: Thomas Barwick / Stone / Getty Images
About This Quiz
Once upon a time, and by that, we mean thousands of years in the past, the world of agriculture and farming was limited to some elementary hand tools and some extremely simple processes. You'd have a hoe or a shovel, you'd work the soil and plant some seeds, and it was all pretty easy going and low key.
The demands of society as a whole meant that farming had to grow up, though. More mouths to feed meant more efficient methods of agriculture, so hoes gave way to plows drawn by horses or oxen. Where just a few plants were growing, now there were hundreds. You can't stop progress, after all. Eventually, oxen and plows gave way to tractors and cultivators. Today, we're at the point in time where computers can help us sort out bruises apples, and machines with robot arms will shake all the nuts out of a tree. It's pretty cool when you stop to think about it.
If you think you know a little about the tools and equipment that make farming possible, then why not see what you're made of? Take the quiz, and we'll see just how many pieces of farming and agricultural equipment you can identify! 
Thomas Barwick / Stone / Getty Images