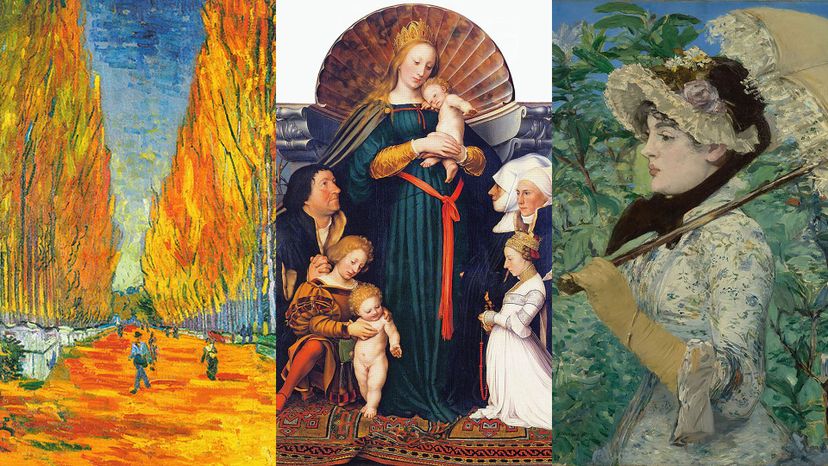 Image: Wiki Commons
About This Quiz
Have you ever dreamed about owning one of those paintings you saw at the Louvre or the Metropolitan Museum of Art? For the average person, the amount of money that some people are willing and able to spend on famous works of art is just staggering. Most famous paintings are owned by museums and are rarely if ever sold. But a few make it to auction and private sales where they can sell for hundreds of millions of dollars. In 1987, one of Vincent van Gogh's paintings sold for $39.7 million.  Setting a new standard for the amount of money a painting by a famous artist could sell for, Van Gogh's work of art changed the art sale game completely. 
This quiz will test your knowledge on the most expensive paintings ever sold! The works of art on this quiz were painted by the most famous artists that ever lived.  Van Gogh, Picasso and Warhol are the most represented artists here, but there are many artists who have sold their paintings for millions of dollars posthumously. 

This quiz is for the art aficionado, the world traveler, the museum lover and anyone who thinks they can guess how much a person is willing to spend on a particular work of art. Are you that person? Then challenge yourself by taking this quiz now!