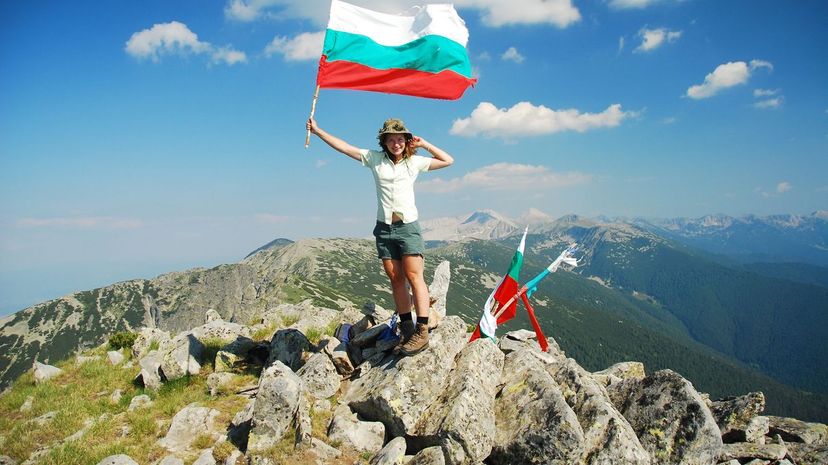 Image: Maya Karkalicheva/Moment/GettyImages
About This Quiz
Country flags are serious business. Explore the significance of these national symbols with our country flags quiz. We purposely distorted images of national flags to test your identification skills. 
Wars have been fought and decades-long turf battles have persisted because of flags and what they mean. Principalities, like New Zealand, invest lots of money cultivating and perfecting their nation's banners. There's a lot of history behind the colors and symbols of most country flags. Many flags have evolved through the years, and design iterations reflect the cultural, social and political signs of the times. 
China, Portugal and the United States are just a few countries that have modified their flag designs for these purposes. The U.S. "Stars and Stripes" emblem received its last stitching update sometime around 1959 when Hawaii, the nation's 50th state, was admitted to the Union. Places like Hungary have special names for their flags and have utilized its modern-day flag symbolism for centuries. Italy reserves its official flag handling for a special group of people. South Sudan's flag is one of the newer designs among nations. And proud principalities like Japan have sewn their banners into clothes.
Flags are not just fabrics flapping in the winds. These banners are loaded with history and inspire hope for millions. Wave your finger through these flag facts to see just how important the world's flags are!
Maya Karkalicheva/Moment/GettyImages