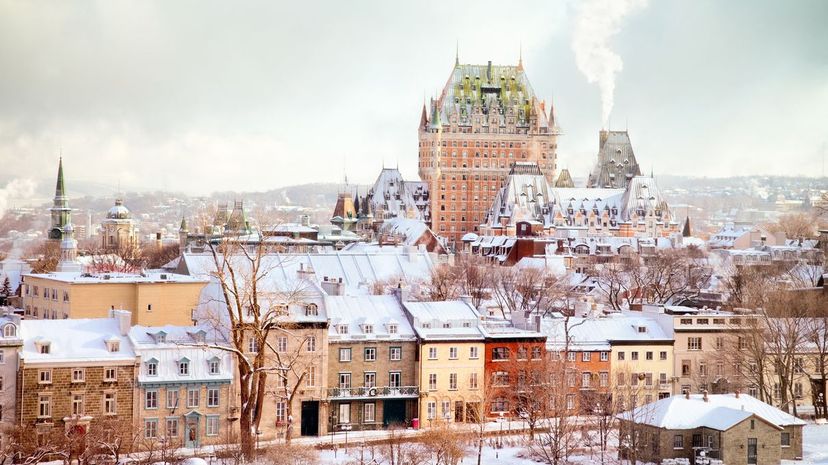 Image: NicolasMcComber / E+ / Getty Images
About This Quiz
Once the snow begins to fall, Canada essentially becomes one huge winter holiday destination. Do you love outdoor activities? You can ski, cross-country ski, ice skate, ski-skate, sled and snowshoe to your heart's content in every single province. Are historic holiday events more your thing? There's a beautiful old hotel, living-history village and National Historic Site of Canada with your name on it! And the Christmas lights? Those could keep you entertained for months if the season was extended! Are you into unusual holiday fun? Check out the mummers, the Christmas zoo and the winter solstice celebrations!
They say a picture is worth a thousand Christmas lights, so go ahead and draw answer inspiration from the festive images shown above the questions (even the most well-travelled holiday adventurer may need a helping hand.) You'll finish this quiz wanting to plan your next Canadian holiday trip, even if it's to a nearby attraction you weren't aware of until you worked through these questions — who knew how many miniature Christmas trains Canada actually has?
It's time to pour yourself a mug of hot chocolate and cozy up under the warmest blanket you can find because we're about to take off on a virtual tour across Canada during the winter holidays!
NicolasMcComber / E+ / Getty Images