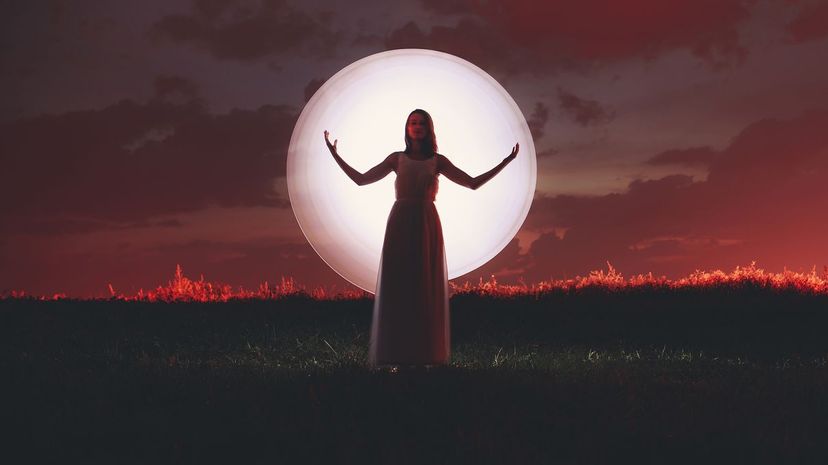 Image: urbazon/ E+/ Getty Images
About This Quiz
For years now, the moon glyphs have been fascinating and intriguing people online. You can find these glyphs all over products for sale on Etsy, on websites dealing with mysticism and mythology, as well as paganism and witchcraft. They found their way into role-playing games and novels, artwork and even on TV shows like "Arrow." If you Google them, you'll see tons of images of moon-glyph tattoos.
Fact is, we're a people who thrive on symbolism. No one wants to carry around a book that explains who they are, what they think, and how they feel about things. But if you could have a single symbol represent what you are on the inside, if you could get the moon glyph for blood tattooed on your arm to show that family has meaning for you, or the glyph for power to help you focus on your own inner strength, that could mean a lot. 
If you're into the idea of moon glyphs and what the symbols represent, let's see how many of them you can recognize. No need to wait for sunset, just head on into the quiz and see how many you can ID.
urbazon/ E+/ Getty Images