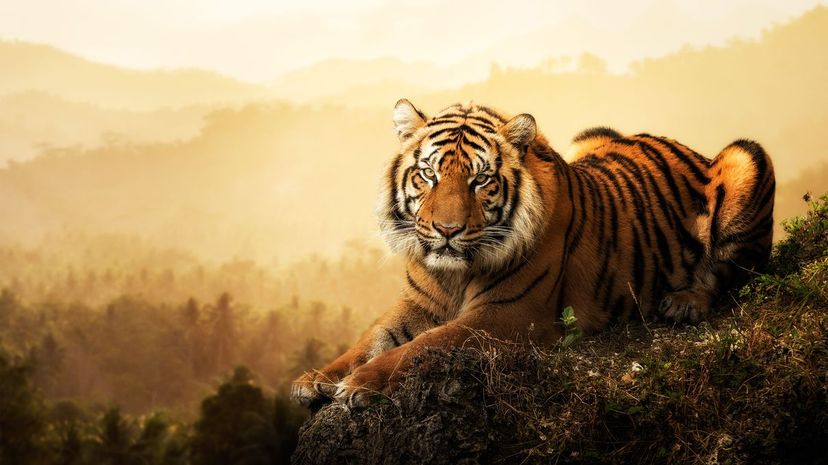 Image: Buena Vista Images / DigitalVision / Getty Images
About This Quiz
It's a dog eat dog world out there, and dogs generally have it easy compared to most animals. It's hard making a go of it in the wild! You have to worry about the weather, finding shelter, finding food, loss of habitat, hunters, predators, all kinds of things. It's not easy being a wild animal at all. That's why nature goes out of its way to try to ensure animals have a variety of skills and defenses at their disposal to give them an edge in the game of life. 
Some animals are super fast and can outrun a human. Some have jaws powerful enough to crush bone. Some climb trees, some fly and some excel at blending in. Striped animals, for instance, use their coloration as camouflage very often. And that can be used to hide from predators just as often as it can be used to hide from prey. Some strips warn you that an animal is dangerous; some may be useful in finding a mate. Some maybe have no purpose that we understand at all. 
Whatever the case, there are a lot of striped animals in the world. How many do you think you can identify? Time to find out!
Buena Vista Images / DigitalVision / Getty Images