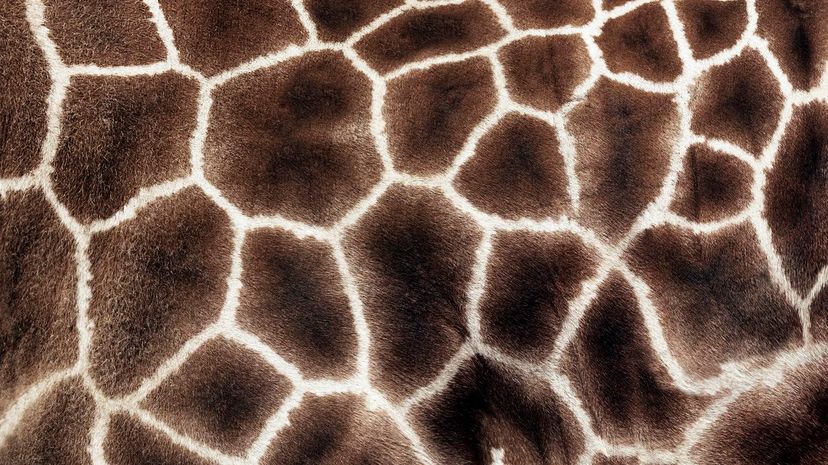 Image: Jonathan Kitchen / Photodisc / Getty Images
About This Quiz
Do you know what human fingers and giraffe fur have in common? Or which carnivorous canine's coat changes color with the seasons? Talk about one crazy hair day!
Outside of just making them look cute, an animal's hair has quite a lot to of-fur. One of the main purposes is to provide warmth, such as with the thick coats of yaks and mountain goats. Many mammals, like sloths, have hair that acts as the perfect camouflage, while other critters rely on their coats for protection against predators (such as porcupines). Some of the specifics about fur still remain a mystery, such as the exact reason for a zebra's black-and-white (or is it white-and-black?) striped coat.In the past, humans relied on the fur of animals they'd killed for food for a variety of purposes. During these times, humans practiced conservation with their limited resources, using these hides to make clothing, blankets, shoes, teepees and more. 
Thanks to modern technology, humans today have a much wider range of fur-free textiles, like cotton and polyester. Unfortunately, certain animal pelts still manage to make headlines in luxury fashion, which can be detrimental for those species (such as mink and chinchilla). But FURtunately, material made from synthetic fibers can be used to create faux fur and offers solutions for such styles!
Think you have what it takes to spot the differences in these 40 mammals just from a closeup of their fur? Test your animal kingdom knowledge and find out if you're a (hair)cut above the rest!
Jonathan Kitchen / Photodisc / Getty Images