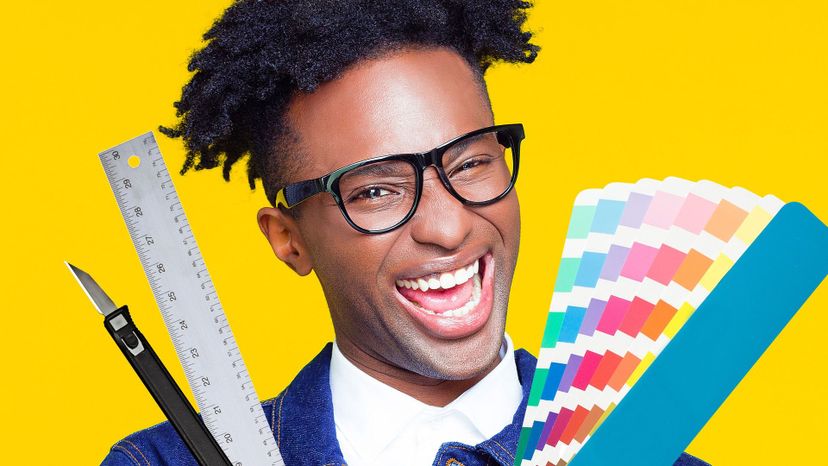 Image: izusek / kyphoto / Photodisc / Zoonar RF / E+ / Getty Images Plus / Getty Images
About This Quiz
If you're a graphic design whiz who knows everything about colors, shapes, lines and unity with regard to an image, than you'll have a blast taking this graphic design quiz! With exactly 35 questions about balance, rhythm, contrast and more, it's time to see if you truly have what it takes to be a professional graphic designer!

There are many elements and principles of design that are utilized in many branches of graphic design professions. Some of these professions include a Multimedia Designer, Web Designer, Logo Designer and a Flash Designer. You may also work in fields like publication, marketing and advertising, motion graphics and packaging. And depending on the type of work you do, you'll have to be familiar with at least one (or more) graphic design editors and software. Some of these include Canva, Adobe Lightroom and Picasa. There are even some graphic design apps that you can download on your smartphone!

Whether you're a graphic design student, expert or someone who just likes to play with shapes in Photoshop for fun, we encourage you to do your best on this graphic design quiz! See if you're worthy to pass a graphic design certification program by scoring at least a 30/35 right now!

izusek / kyphoto / Photodisc / Zoonar RF / E+ / Getty Images Plus / Getty Images