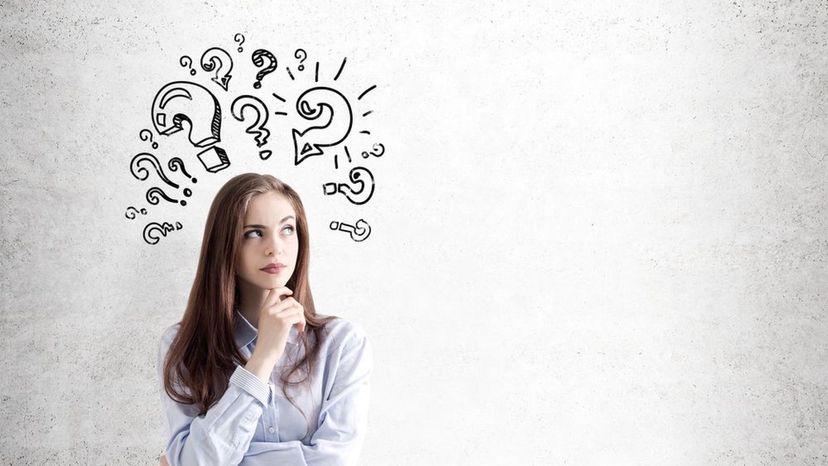 Image: Shutterstock
About This Quiz
Riddles are fun, challenging and usually make you laugh or groan. So put on your thinking cap and see how many of these clever queries you can get through. If you're someone who likes a play on words, a pun, or just something silly, you'll want to spend time guessing the correct answer on every riddle. Go on, memorize a few these and make your friends moan and groan with your relish for riddles. 
We will give you a few tips along the way, like thinking about the keyword in the riddle and figuring out the answer by using its alternate meaning. Take for instance, "What are two things you cannot have for breakfast?" So the keyword is breakfast. Instead of thinking of breakfast foods, think of breakfast in another way, such as the first meal of the day. So, if it's the first meal of the day, the two things you cannot have for breakfast are... lunch and dinner! 
See how it works? Enjoy the brain tease and enjoy how language and logic can make you laugh out loud. Here's your starter riddle: what begins with a Q and ends with a laugh? The answer: this quiz! Your silly riddles await.