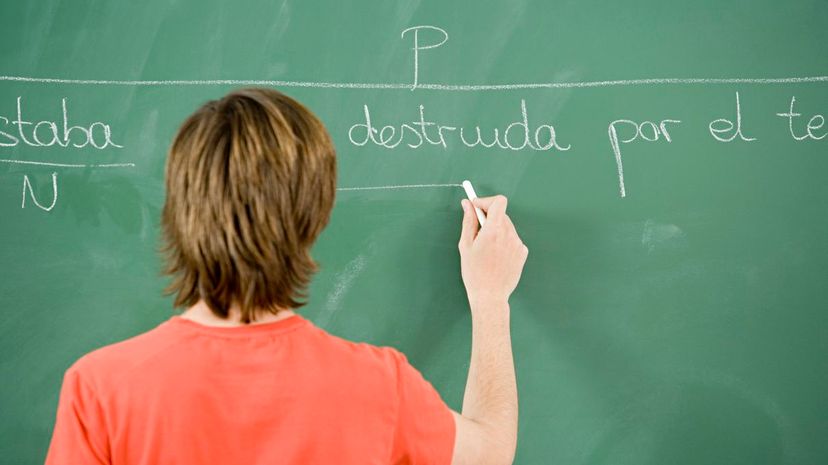 Image: Image Source / Photodisc / Getty Images
About This Quiz
As in any language, Spanish speakers come in a wide range of fluency. Even native speakers, people who learned Spanish as their first language, vary broadly in their knowledge of the language. Many speakers learned Spanish in the home but never learned official grammar and spelling. Others may have learned Spanish in school and acquired all the formal Spanish, yet, when it comes to surviving an informal conversation, they may as well be speaking Chinese. 
Where are you in your language journey? Do you travel with a dictionary or look up words on your phone every other sentence? Do you dream in Spanish? Some say that once you begin dreaming in a foreign language, you've reached a higher level of fluency — you are beginning to process information in the new language subconsciously.
Learning a new language gives us more than the ability to communicate in a new tongue. It opens a portal into the culture which gave birth to the language in the first place. Because language and culture are so intertwined, gaining fluency lets you step into a culture in ways that are locked to you if you don't speak the language. 
Are you fluent, proficient or just dangerous with a dictionary? Translate these questions into answers, and we'll tell you what other people hear when you speak Spanish!