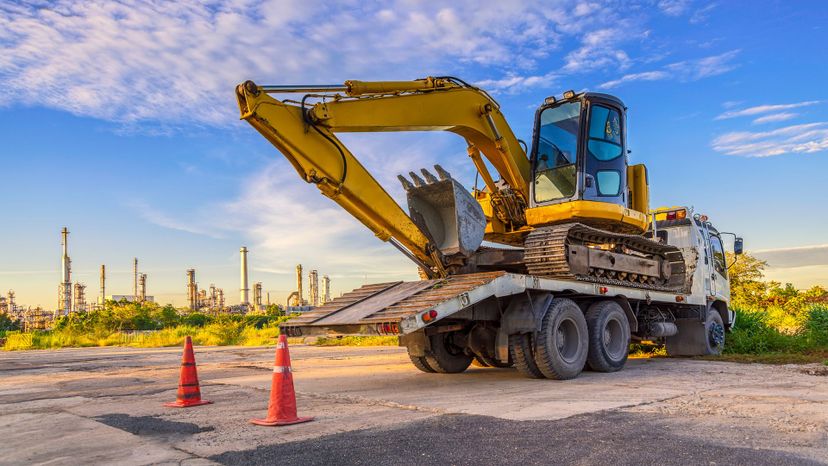 Image: Thatree Thitivongvaroon/Moment/Getty Images
About This Quiz
Heavy machinery might not be a heavy topic, in the sense of "philosophically weighty" ... but it *is* a broad one. Heavy equipment can refer to trucks, trailers, bulldozers, cranes, lifts, drills ... all types of machinery. Equally broad are the fields this equipment is used in: farming and ranching, construction, demolition, mining, forestry, and more. 
Humankind has been using large tools to change our environment for about as long as we've been able to dream about using more than our own strength to build things. If the use of tools in general goes back to the Stone Age, the use of heavy equipment goes back to the classical age of the Greeks and Romans. Harnessing the power of oxen, horses or donkeys, they moved stone and marble and created structures that still stand today. (Well, a few of them, at least). 
Of course, heavy machinery really came into its own in the industrial age. That was when humans traded iron for strong, malleable
steel, and began using petroleum-based fuels for power. This gave us the machines we know and use today, including the tractor, the bulldozer, the pile driver and more.
Are you in love with these powerful tools? Test your knowledge of the world of heavy machinery now with our quiz!