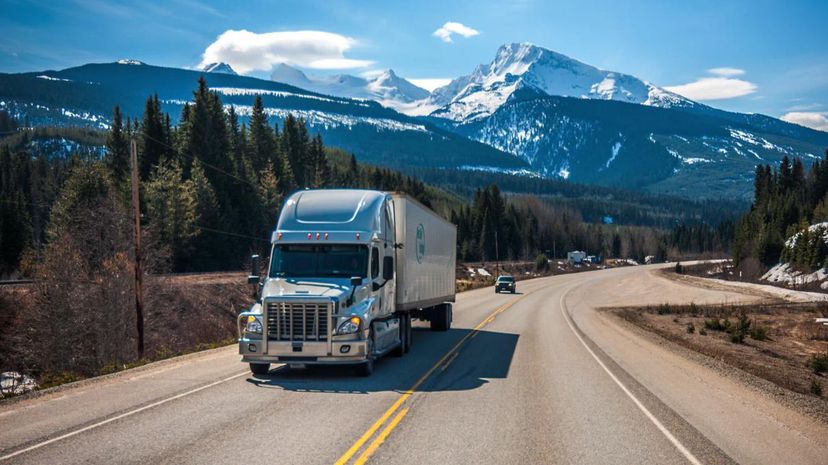 Image: Unsplash by VanveenJF
About This Quiz
For truckers, the open road is their office and the place where they earn their living. And, just like in every other workplace, there are rules. While the people driving their four-wheeled vehicles alongside them on the highway have to follow the law, trucks are a special class of vehicles, and, as such, there are additional rules and regulations their drivers must follow. Do you think you know the difference those extra 14 wheels put on big-rig drivers in the eyes of the law? 
While driving a truck can be a rewarding career, but there's also an inherent danger driving a vehicle that large — and not every driver is up to the task. A typical car might weigh 3,000 to 4,000 pounds; a fully-loaded semi-truck can weigh up to 80,000 pounds. Since truckers are responsible not only to deliver their cargo to its destination but to do so safely, extra training is required, and they must follow strict guidelines in their line of work. Also, after the September 11 attacks, new security policies were put into place to protect truckers and the rest of the public from terrorist activities. 
This quiz will test your knowledge about the rules of the road when it comes to piloting a big rig across town, the state or the country. Do you think you know enough to keep your license, stay on the road and stay out of jail? Climb on up and let's see if you're big-rig material in the eyes of the law!