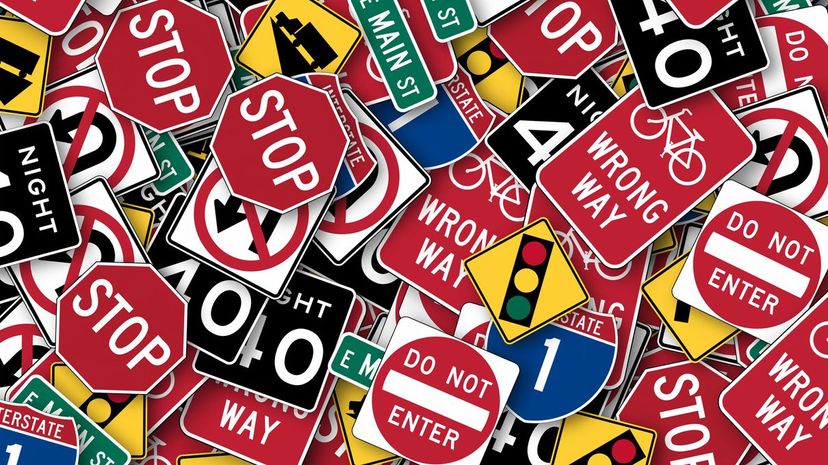 Image: Pixabay by Geralt
About This Quiz
The rules of the road, unlike many things in life, don't change very often. If you see a sign posting a speed limit, you need to keep your car within that limit (while the limit itself might change from place to place, the rule still stands). If you see a stop sign, you stop (contrary to popular belief, the ones with white borders are NOT optional, because they all have white borders). 
While road signs are standard throughout the country, you may find that your neck of the woods doesn't have the same signs that other regions might have. However, for some reason, when you see these new signs, you know exactly what to do. This is because the United States Department of Transportation does everything in its power to maintain consistency in how a sign is made so that people can quickly understand what to do when they see a sign that might look slightly different. 
Though road signs are an important part of road safety, there are some people out there who ignore them. If you are annoyed by people who do this, you probably have a decent understanding of the rules of the road (even if you don't always follow them), so you like to criticize those who don't follow said rules. Do you think you're an expert driver? If so, let's test your skills and see if you can identify these road signs and what they are for.