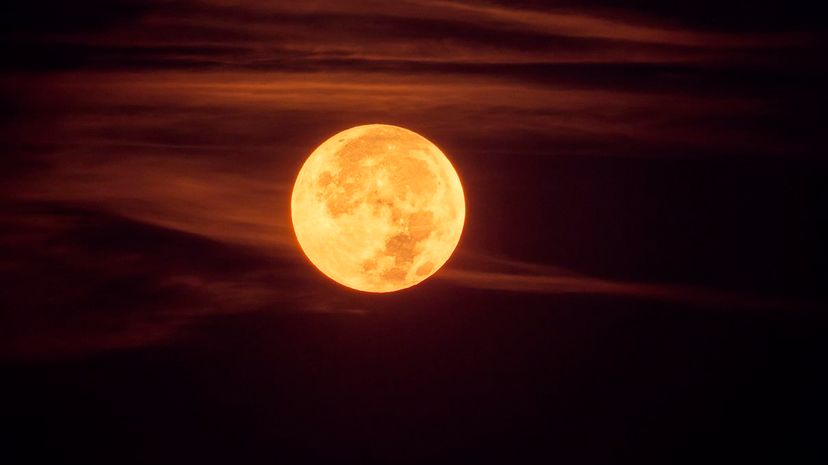 Image: Jose A. Bernat Bacete / Moment / Getty Images
About This Quiz
Throughout history, people have gazed up at the night sky, beholding the moon as an orb of wonder. Centuries ago, Stone Age people may have wondered whether they should worry about it falling upon their head, or where it disappears to when it slips under the horizon. These days, we can send humans to the moon, so you'd think the questions about its mystery would halt there. But as our knowledge of this satellite grows, so do our scientific and spiritual interrogations. 
One of the most curious things about our moon is how it proceeds from dark to light, then back to dark again. Even without telescopes and spaceships, though, the Ancient Greeks and Romans already understood that the moon's illumination occurs due to the sun reflecting light on it. We call this the "lunar cycle," which occurs over the course of a synodic month, or about 29.53 days. Throughout world history, people based most calendars upon this cycle. Until recently, though, it remained poorly understood. 
So, how much do you know about lunar phases? Although modern science has us provided us with plenty of answers, many of us are gobsmacked when we realize how so much lunar knowledge still passes right over our heads! If you want to find out just how luny you are, this quiz will get your head spinning around the Earth's axis. 
Jose A. Bernat Bacete / Moment / Getty Images