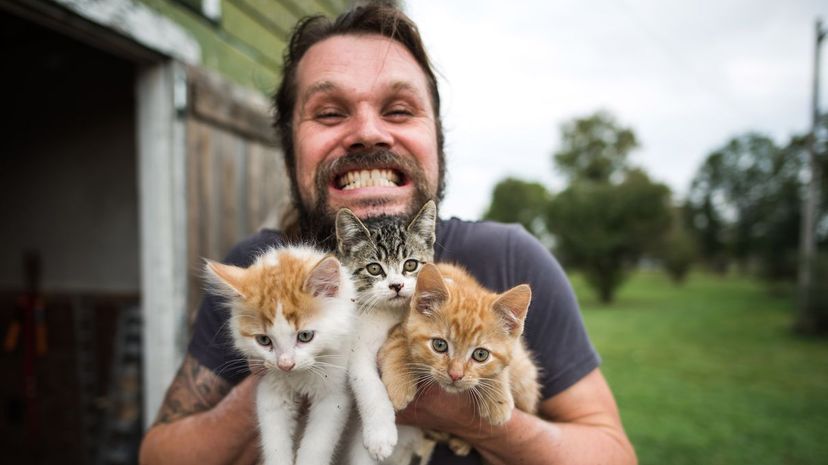 Image: Viara Mileva / Cultura / Getty Images
About This Quiz
There are over 70 breeds of domesticated cats, and they're all adorable in their own ways. Even the hairless Sphynx has an irresistibly charming personality that makes up for its lack of traditional cuteness (but beauty is in the eye of the beholder). Which type of cat is your favorite? Do you love the fluffy Persian that spends most of its time lazying around the house? Or do you prefer something a little more active like the Bengal?
Several old wives' tales have sprung up about the origin of the popular breed the Maine Coon, which is known for its shaggy and rugged appearance. One myth is that the first Maine Coons were breed with American Bobcats, which produced their large size. An even stranger story describes them as the product of cross-breeding between a house cat and raccoon. Of course, neither of these stories are genetically possible. It's thought that they actually originate from cats that escaped off European ships in the 1700s, but that story isn't nearly as interesting.
Okay, we're not kitten around anymore. It's time to put your feline knowledge to the test and see how fur-miliar you are with your cat breeds. Let's get started!
Viara Mileva / Cultura / Getty Images