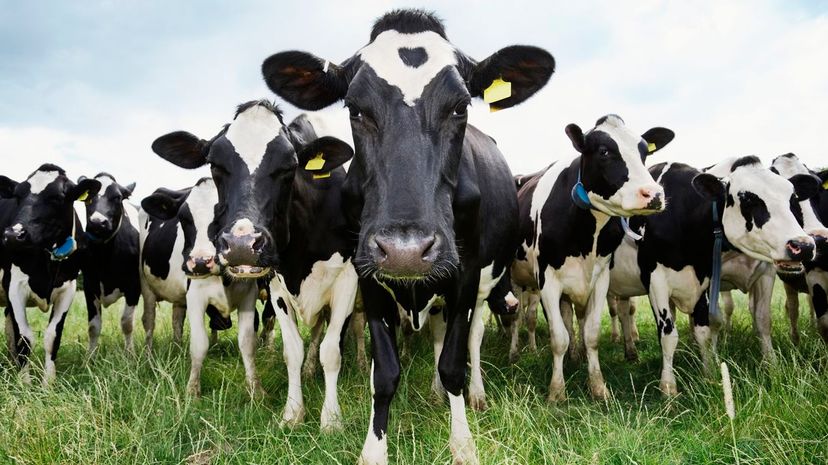 Image: Anthony Lee / OJO Images / Getty Images
About This Quiz
Did you know there are actually over 1,000 breeds of cattle in the world? That's pretty intense for a creature that so few of us will ever even see up close in real life. Fact is, most people don't pay a lot of attention to cattle. They've been relegated to livestock so thoroughly that the average person knows very little about them. We see them in the country if we go for a drive, standing out in fields chewing some cud, but most people never interact with them and find out the differences between one breed and another.
We know our cat breeds and our dog breeds; some of us even know a lot about animals like horses and snakes and tarantulas. But cattle? They just don't get the love and respect they deserve. Not from most people anyway. 
But you're different, right? You know your Angus from your Guernsey. Your Holstein from your Black Hereford. Your Jersey from your Longhorn. You know enough about cattle that you could ace any quiz on the subject, especially one that includes images, right? Well, we'll see about that. If you're a real cattle expert, then show us your stuff and see if you can even get four in this quiz!
Anthony Lee / OJO Images / Getty Images