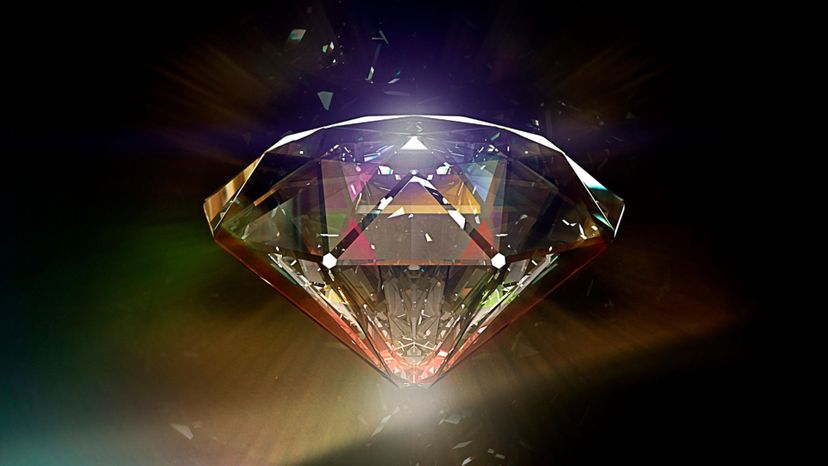 Image: Mina De La O/DigitalVision/Getty Images
About This Quiz
When they were first discovered nearly a thousand years ago in India, diamonds weren't worn as jewelry. They were worshipped in their raw forms, uncut, as sacred objects for over a century before people decided to fashion them into bling. Even then, the diamonds remained rough and uncut!
A little while later, someone came to the realization that polishing diamonds made them sparkle, and a while after that, someone else decided to trim off the rough outer layers of the diamonds in order to enhance their natural shape and glitter. 
The first really common diamond cut was called a "table cut," and it's closely related to the modern emerald diamond cut, which emerged after artisans realized diamonds could be cut using their own dust.
Lots of time has passed since then; tools and technology for cutting diamonds have emerged and matured. The cuts themselves have changed and multiplied like crazy! And thankfully so. Now there's a diamond cut for even the most unique personality out there.
Wondering if your dream diamond cut really matches your style? Have no clue how you could possibly choose a favorite? Dive into this quiz to find out which stunning diamond cut is perfect for your personality!
Oh, and remember: No matter what your results say, it's perfectly reasonable to ask for one of each. You deserve all the bling!