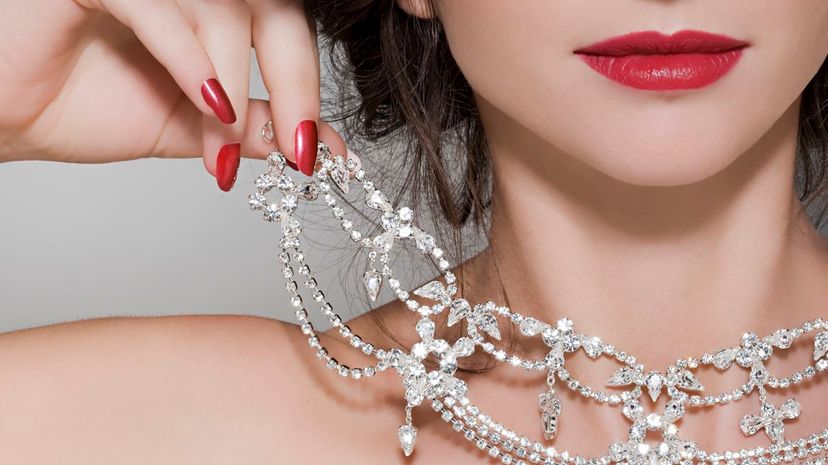 Image: Image Source / DigitalVision / Getty Images
About This Quiz
Jewelry is more than just a pretty face! There's a world of knowledge to be found behind the counter of your favorite jewelry store, and we want to see how much you know. Are you as jewelry savvy as you think you are, or are you already an expert? Once you answer these challenging questions, you could apply for a job as a jewelry maker. 
Did you know that cameos date back to ancient Egypt or that there's a recently discovered stone poised to knock diamonds out of their top slot? Throughout this quiz, we're going to put what you know and what you think you know about jewelry, gems and metals. After you get through them, you'll be able to add a few more IQ points to your already impressive score. 
From Figaro chains to herringbone bracelets, there's nothing about jewelry that isn't completely fascinating. As you go through each question, try to choose the option that you feel best answers our question. Even if you're not certain, you should be able to pick out the correct response logically. Will your jewelry IQ be as high as you think, or are you about to go to jewelry school? Let's find out!
Image Source / DigitalVision / Getty Images