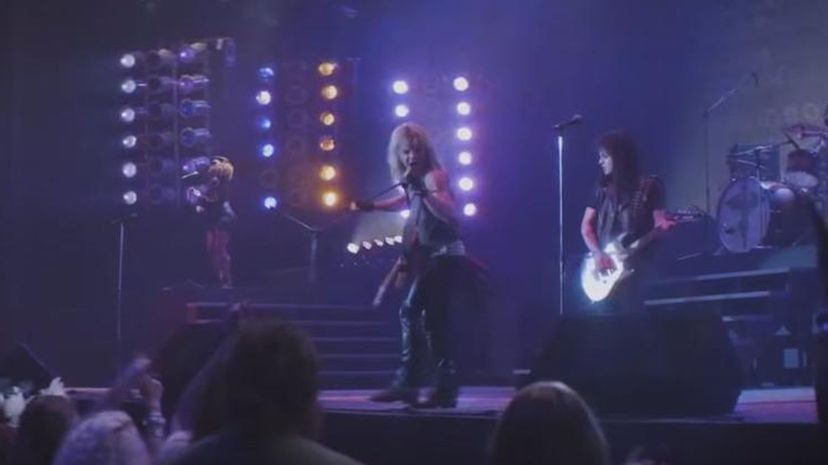 Image: Elektra
About This Quiz
When it comes to rocking out, there is no greater band to blow your speakers with than Mötley Crüe. Not only does this band have the lyrics and sound people were looking for in the 1980s (and that people still return to), it delivered shows wrought with pyrotechnics and mechanisms that no other rock band brought to the table (Tommy Lee even played the drums in a machine that spun him around upside down over the audience 😱). 
The wild band didn't care what people thought and lived for the music, drugs, sex and more drugs. Their unapologetic nature spoke to audiences of lower-class teens struggling to find their place in a world that had abandoned them. Their disregard for basic human health proved that they were either immortal or had multiple lives.
Mick Mars, Nikki Sixx, Vince Neil and Tommy Lee came together to form one of the most outstanding bands in the history of hair metal, and each of them had a different background, family life and experience that shaped who they were and what they brought to the table for Mötley Crüe. Which of these rockers are you? Take this quiz to see just where you'd fit in with this kick-ass Crue.