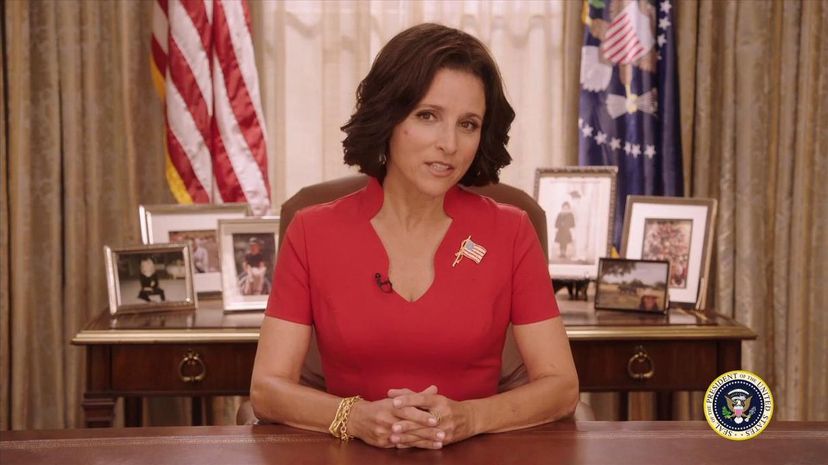 Image: HBO
About This Quiz
Presidents are larger-than-life figures. They appear in the news and they figure prominently in history. They appear in fiction both as themselves in documentaries or when a narrative film uses real footage, and sometimes actors play them in historical dramas. Some real presidents have faded into history, forgettable men who accomplished little of importance. Other real presidents come to mind as soon as the word "president" is uttered, so total and far-reaching were their accomplishments.
Fictional presidents have the benefit of living by the narrative rules of their fictional worlds. Few of them propose bills that really mean anything because the shows' and films' producers don't want to alienate anyone in the audience. These fictional men and women usually sign bills with names like "The American Infrastructure and Defense Act" which mean nothing. Indeed, real politicians have often taken a page from their fictional counterparts, writing bills with boring names that, when said, sound vaguely patriotic.
Even with all these similarities and vagueness, fictional POTUSes are unique, with the figures of Presidents Bartlet of "The West Wing," Meyers of "Veep," McCord of "Madam Secretary" and Underwood of "House of Cards" cutting unique profiles that appeal, as presidents, to very different people. Which one is right for you?