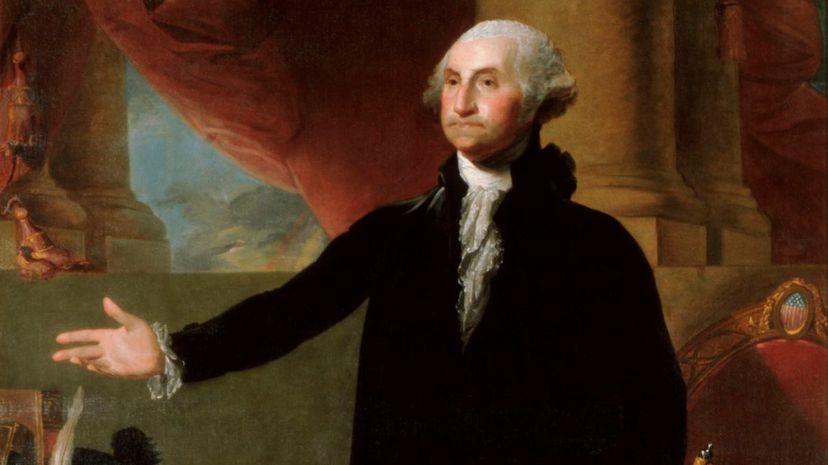 Image: Wiki Commons by Gilbert Stuart
About This Quiz
Gone are the days when Millard and Grover and Rutherford and Chester were popular boy's names, but U.S. presidents live forever, so you've probably heard those names uttered at some point in your life. For the 44 members of one of the most powerful and exclusive fraternities in the world, last names are everything. They get elected based on their last name, they get referred to by last name and they will go down in history known by their last name. 
Take the examples of Jackson, Monroe or Madison. These names are immortal in American history. It's nearly impossible to visit a state in the country that hasn't erected a memorial to at least one of them, if not all three. The Monroe Doctrine is famous. Madison Square Garden is famous. The capital of Mississippi (Jackson) is famous. What isn't famous is the first names of these guys. Do you know them?
It's really hard to name all the U.S. presidents. Some served in office for just months or even weeks and have largely been forgotten. Others did such a bad job they wish they were forgotten. Nevertheless, if you're American, you should know the leaders of this country. The nation isn't even 250 years old, and there have only been 44 presidents over the course of 45 presidencies. See if you can match the first name to all these U.S. presidents.
Wiki Commons by Gilbert Stuart