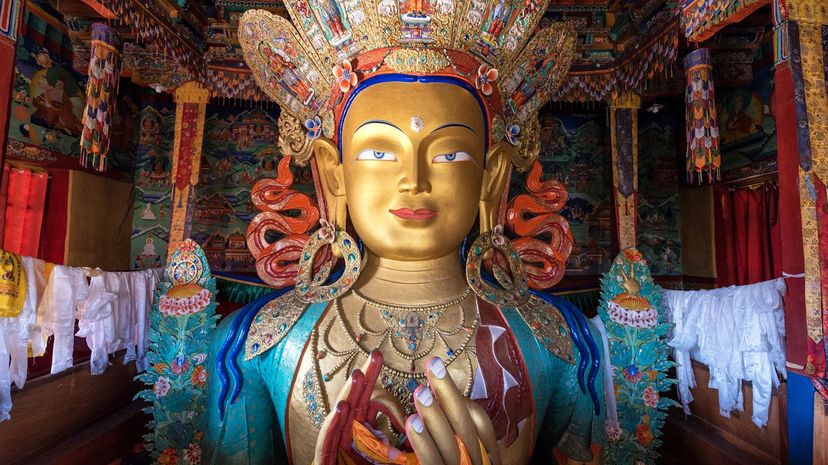 Image: Suttipong Sutiratanachai / Moment / Getty Images
About This Quiz
It's one of the world's major religions ... unless you're one of those who don't consider it a religion at all, but more of a philosophical path. And with that, we've identified an essential thing about Buddhism: It's relatively hard to pin down to one definition. 
Despite its growing popularity in the West, there's still a lot of confusion about Buddhism. Did it come from East Asia (Tibet) or South Asia (India)? If the latter, can it be considered an offshoot religion of Hinduism like Christianity is with Judaism? Is its "nirvana" the Buddhist version of heaven, or a state of mind that can be achieved on earth? Where does that "karma" thing come in, anyway? 
Maybe you're sure you know the answers to all these questions; you're a sage when it comes to Buddhism. In that case, try not to get attached to your high score on our quiz! But if you still wrestle with the basics, taking our quiz might help. It covers topics including the history, major figures and philosophical tenets of this world religion. You're almost guaranteed to learn a thing or two from it.
Good luck!