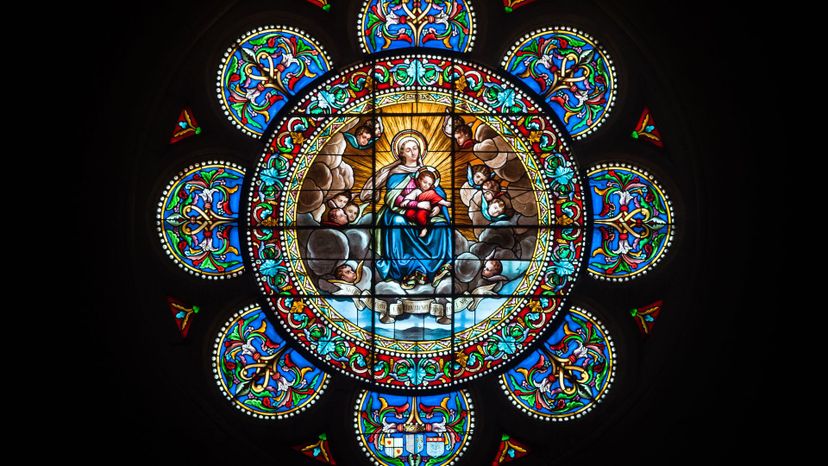 Image: Jean-Philippe Tournut/Moment/Gettyimages
About This Quiz
Catholics who are steeped in their faith should know the basics of the Bible. That's because it is the ultimate source of wisdom and knowledge for the entire Roman Catholic Church. Therefore, devoted followers of this religion should be very aware of the details of how it came about, the technicalities surrounding it, and of course, the stories and characters featured in it -- perhaps the most important aspect of the Bible to know by heart.
Children who grew up having been educated in Catholic schools always have formal religious lessons integrated into their school curriculum. And these lessons are patterned after what every Catholic should learn in a given year. They contain content taken from the different parts of the Bible. There are several parts that are always cited, depending on the given season.  
But regardless of whether or not you're a Catholic, these Bible details are actually very common, since many pop culture projects have also utilized some of the basic storylines and characterizations and adapted them for modern works. 
Do you think you can identify these basics of the Bible? Let's open up the quiz and see! Have faith that you can deliver this one!
Jean-Philippe Tournut/Moment/Gettyimages