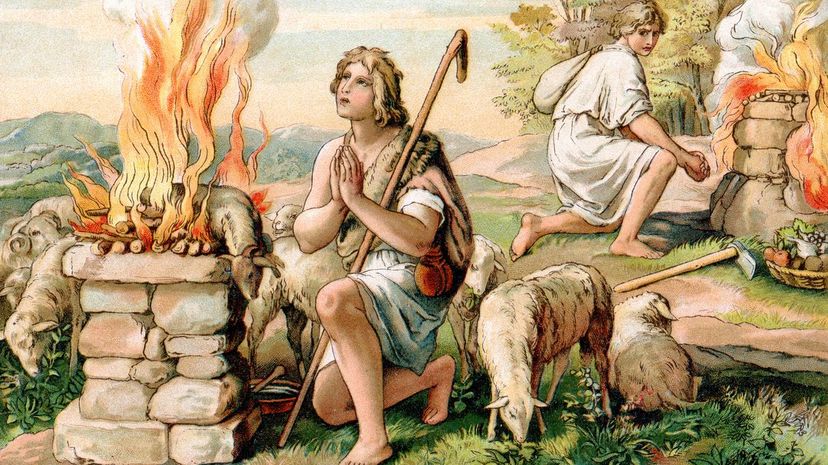 Image: duncan1890/ DigitalVision Vectors/ Getty Images
About This Quiz
There's an old Chinese saying, "Good things come in pairs," and that rule seems to apply to the Bible, too. Many of the most memorable figures in the Bible appear in pairs. After all, you can't talk about Adam without bringing up his wife, Eve! And Samson's story isn't complete if Delilah isn't in there, too!
Many biblical pairs are related in some way, either as spouses, siblings or parent and child. That's because the Bible is as much about the relationships between people as it is about the relationship between God and humankind. And relationships between people are often flawed or tested by adversity. Take Joseph and his brothers, for example. Joseph was his father's favorite son, and his brothers despised him for it — so much so that they sold Joseph into slavery and told their father he was dead. If that's not a troubling story of sibling rivalry, we don't know what is! And yet, Joseph forgave his brothers, showing that redemption is always possible, even in the unlikeliest of situations. 
So, let's see how well you fare at identifying these pairs. We'll be mightily impressed if you can get more than 20 correct! 


duncan1890/ DigitalVision Vectors/ Getty Images